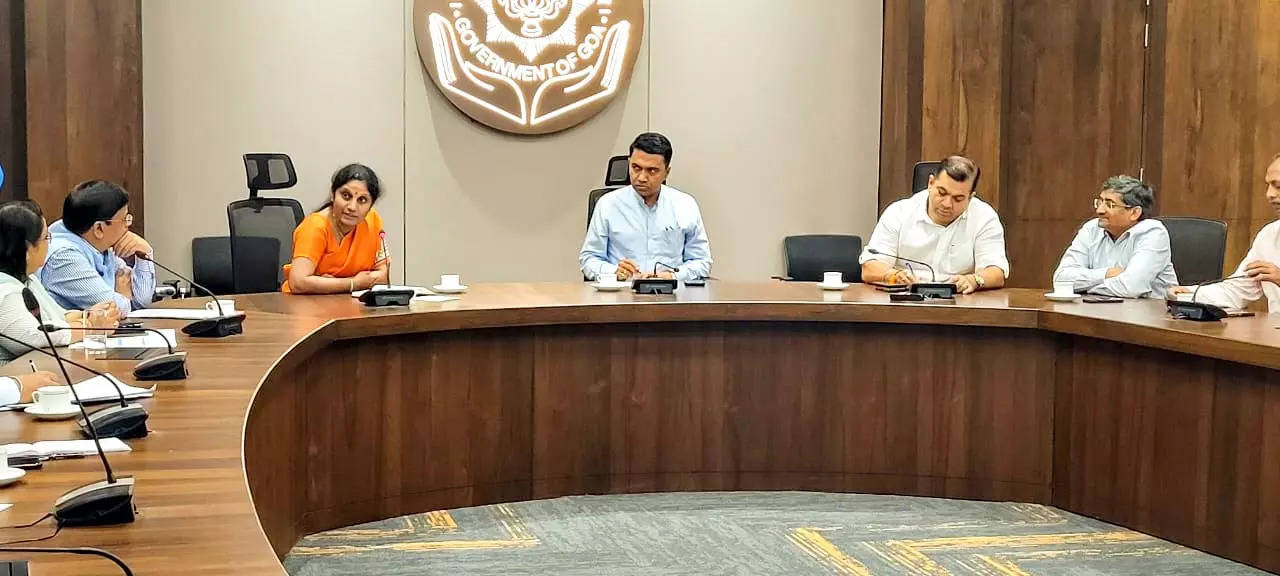 V Vidyavathi, a senior IAS officer of the Karnataka cadre, assumed her role as the new Union tourism secretary on June 1, 2023 succeeding Arvind Singh, a 1988-batch IAS officer.
A day after her official joining, Vidyavathi reviewed the preparations for the upcoming G20 Tourism Working Group meeting in Goa, according to the official tweet by the Ministry of Tourism.
The new secretary assumed charge just ahead of the crucial fourth Tourism Working Group (TWG) Meeting and the Ministerial Meeting of the G20, both scheduled to take place in Goa later in June. The TWG meeting will focus on finalising the Goa Roadmap, which will be released alongside a ministerial communique.
In preparation for the event, Vidyavathi, along with senior officials from the Ministry of Tourism and the state government, reviewed the progress. During her visit, she also met with the Chief Secretary of Goa and joined a presentation made by the Goa government to the Chief Minister Pramod Sawant, on the preparations for the G20 Tourism Working Group Meeting.
Before her official joining, she has been actively involved in key tourism events such as the recently concluded G20 Tourism Working Group meeting in Srinagar and various press conferences.
On June 2, the Ministry of Tourism extended gratitude to Singh for his dedicated service and extended a welcome to Vidyavathi via a tweet. The ministry also expressed confidence in Vidyavathi's leadership, stating that she is expected to play a pivotal role in shaping the future of tourism in India.
Vidyavathi, a 1991-batch IAS officer, brings a wealth of experience to her new role. Prior to her appointment as tourism secretary, she served as the director general of the Archaeological Survey of India (ASI).
In her new role, Vidyavathi will work closely with the Union Minister of Tourism, G Kishan Reddy, to drive the growth and development of the tourism industry in India. Her primary objective will also be to collaborate with various stakeholders and promote India on global and domestic dias.With her experience and expertise, Vidyavathi is poised to lead the Ministry of Tourism in its efforts to enhance the tourism sector's contribution to India's economy and showcase the country's rich cultural and natural heritage to the world, bringing in a dose of positivity through women leadership.
This year, the Ministry had also appointed another woman leader and a seasoned bureaucrat, Manisha Saxena as the Director General of tourism. Saxena, a 1996 batch Indian Administrative Service (IAS) officer of the Arunachal Pradesh-Mizoram-Goa-Union Territory (AGMUT) cadre, brings a wealth of experience as well.
Prior to this, Saxena served as the Principal Secretary at Mizoram Tourism, where she played a pivotal role in the state's tourism development.