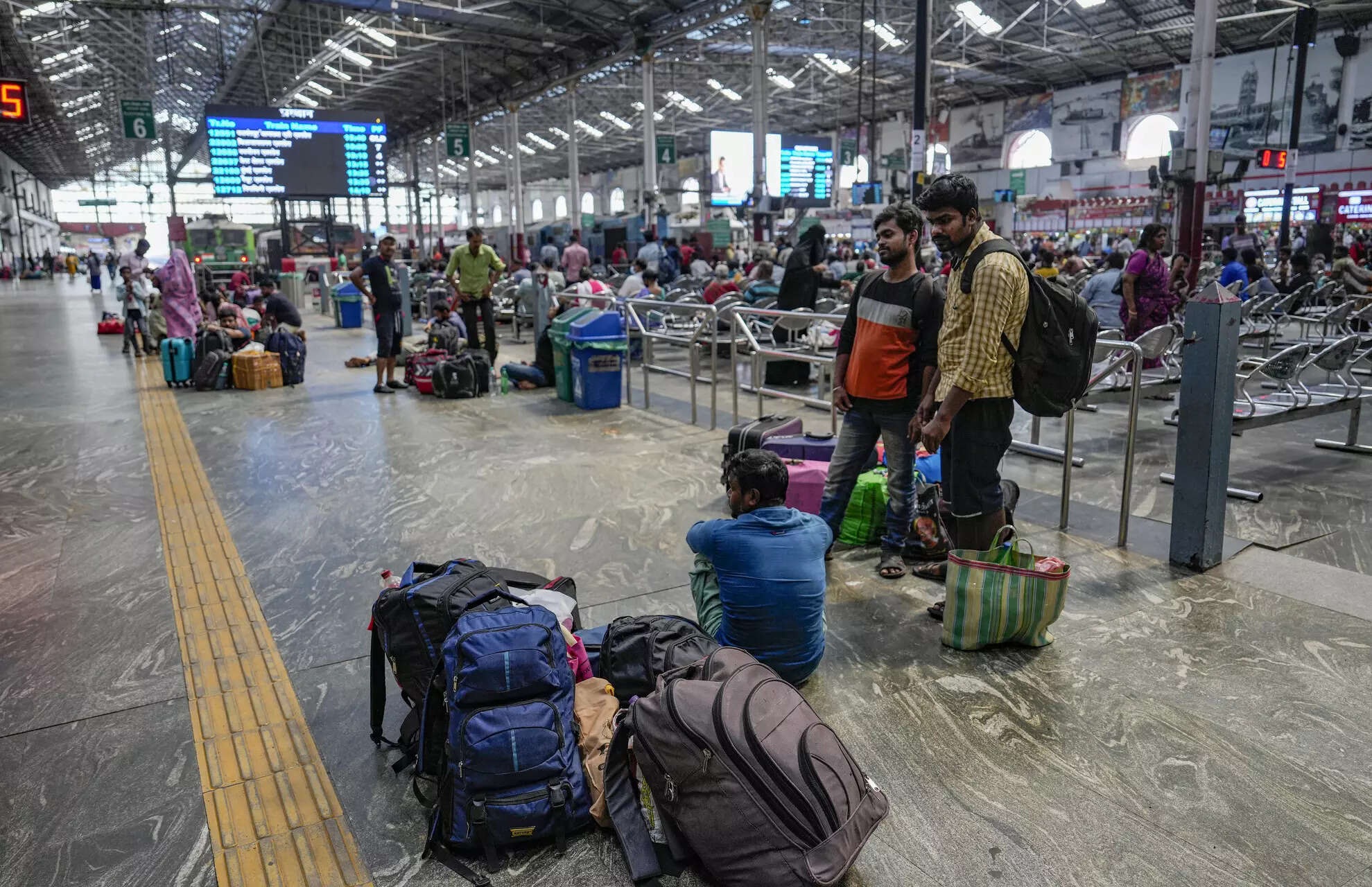 Closure of the trunk route between Kolkata and Chennai in the aftermath of the train accident has jeopardized travel plans of several thousand people.
At least 90 trains for Sunday and Monday have been cancelled, 49 diverted and 11 short-terminated. This will directly affect not only passengers travelling south for medical treatment but students, who need to sit for admission tests in the colleges down south and travellers who had intended taking a summer break in the Puri beaches or locales around Chennai.
With most trains cancelled and only a few being operated through a diverted route, among those badly affected are the ones who wished to attend the 'snan yatra' in Puri, ahead of Rath. Several Bengalis make it a point to visit Puri for this. Among them was Belgachhia resident Animesh Chakladar, who said, "I was supposed to leave for Puri today. But with trains being cancelled, there is no way I can attend tomorrow's 'snan yatra'."Chennai trains, which were intended to commence their journey from Sunday have also been cancelled. Bhaskar Pyne, member, Eastern Railway Fan Club, said, "This is indeed one of the most-visited seasons for places like Puri. But everyone understands that the situation is extra ordinary. Railways is working on war-footing to restore the tracks."
Paramita Sengupta, a student who must travel to Chennai for college admission, said, "With tomorrow's train tickets cancelled, my father and I had to pay through our nose for flight tickets." Railway officials said work for restoration was tedious as three trains had collided. "Work is underway and restoration will be done soon," said SE Railway CPRO Aditya Kumar Chaudhary.