Star Wars: Ahsoka: Key information
– Launching sometime in 2023
– Spin-off series from The Mandalorian
– Developed by Jon Favreau and David Filoni
– Filoni acting as showrunner
– Rosario Dawson, Hayden Christensen, Natasha Liu Bordizzo, and Eman Esfandi set to star
– Filming wrapped in October 2022
– Official release date and trailer could be revealed at Star Wars Celebration 2023
Star Wars: Ahsoka promises to be another important component in Star Wars' burgeoning TV universe. 
The forthcoming live-action series, which stars Jedi Master Ahsoka Tano – an increasingly important figure in that galaxy far, far away – will continue to flesh out the era of the franchise nestled between Return of the Jedi and The Force Awakens. Put more simply, it'll connect to events in The Mandalorian, The Book of Boba Fett, and other upcoming Star Wars shows that have debuted on Disney Plus in recent years.
So, what do we know about Ahsoka before it Jedi flips its way onto one of the world's best streaming services? Below, we've compiled all of the most important information pertaining to her standalone series. That includes its potential release date, official casting news, potential storylines, and more.
Full spoilers follow for The Mandalorian season 2, The Book of Boba Fett, Star Wars: The Clone Wars, and Star Wars: Rebels – all of which Ahsoka Tano features in. Phew!
Star Wars: Ashoka release date – what we know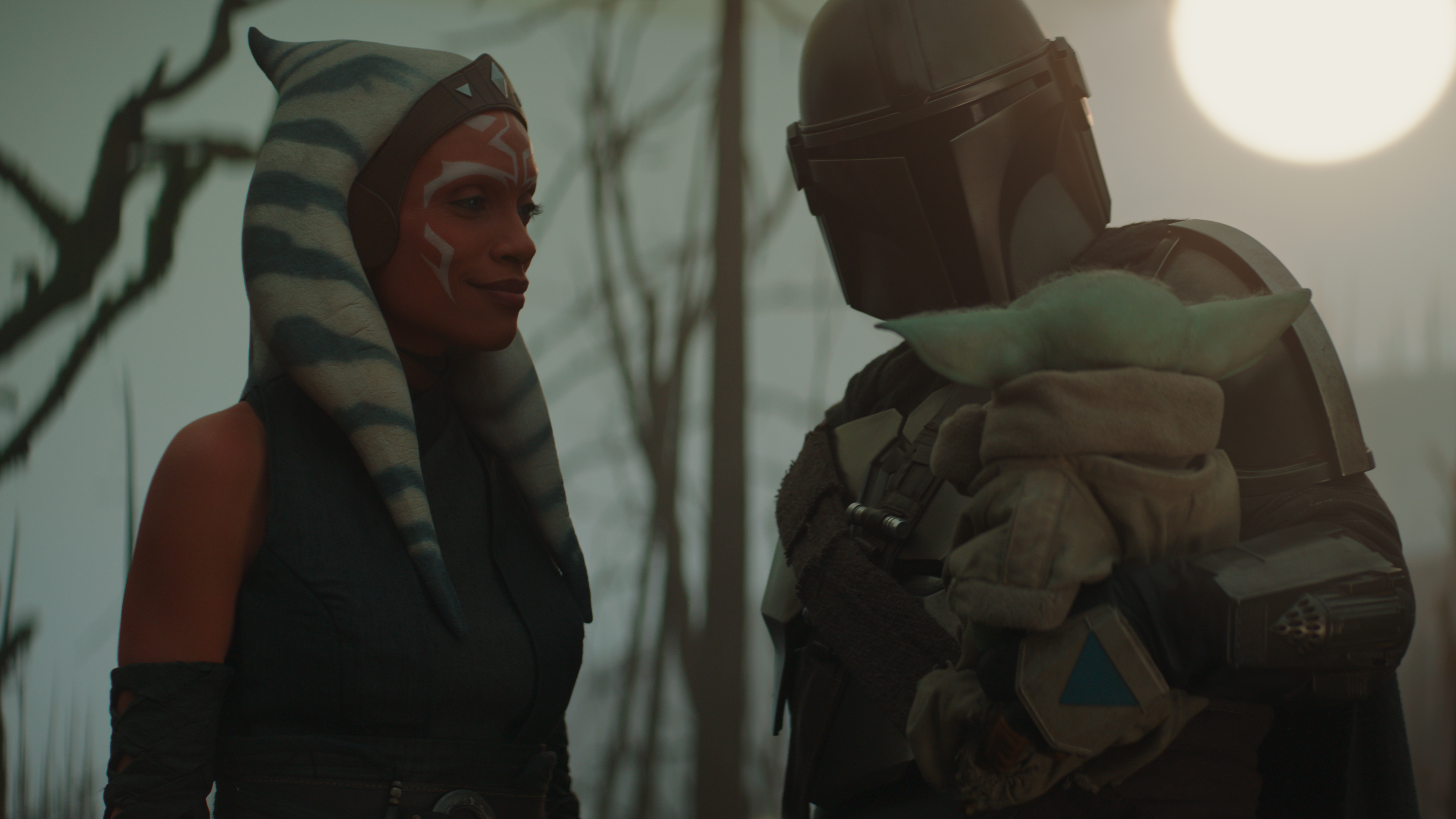 Star Wars: Ahsoka doesn't have an official release date yet. However, Rosario Dawson – who plays the character in Star Wars' live-action shows – has teased that Ahsoka will release this Fall (that's Autumn for non-US readers).
The show was one of many new Star Wars and Marvel TV shows announced at the Disney Investor Day in December 2020. The official Star Wars account confirmed production began in May 2022, with filming wrapping in October.
We shouldn't have to hold on too much longer to see when it'll arrive, either. The 2022 edition of Star Wars Celebration confirmed it'll debut sometime in 2023, while a brief Disney 2023 show reel doubled down on that commitment. Here's hoping we get an actual launch date at Star Wars Celebration 2023, which will take place between April 7 and 10.
Who is Ahsoka Tano?: The Jedi Master explained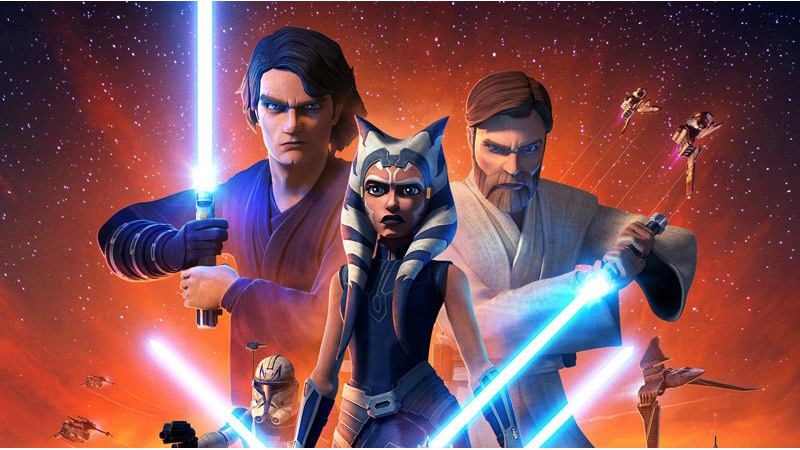 "When gone am I, the last of a Jedi will you be," a dying Yoda told Luke Skywalker in Return of the Jedi – but the wise old Jedi Master was only correct from a certain point of view. Ahsoka Tano isn't technically a Jedi – she left the Order before passing the relevant trials – but, in every other regard, she has all the necessary qualifications.
So, who is Ahsoka Tano? For one, she made her first appearance in 2008, in the animated Clone Wars movie that set up the long-running TV show. The Togruta teen subsequently served as Anakin Skywalker's Padawan apprentice throughout the eponymous conflict. 
A highly respected commander in the Republic forces, she fought with a distinctive two-lightsaber style, and was nicknamed "Snips" by her master, owing to her supposedly snippy attitude. She referred to Anakin as "Sky Guy" in a humorous bit of name calling that the pair regularly engaged in.
Ahsoka Tano went on to play a key role in Star Wars Rebels, set during the run-up to A New Hope, and she's since returned in The Mandalorian season 2 episode 13, aka 'The Jedi, plus The Book of Boba Fett episode 6, i.e. 'From the Desert Comes a Stranger'.  Her voice can also be heard among the choir of Jedi giving Rey a pep talk in The Rise of Skywalker.
Star Wars: Ahsoka trailer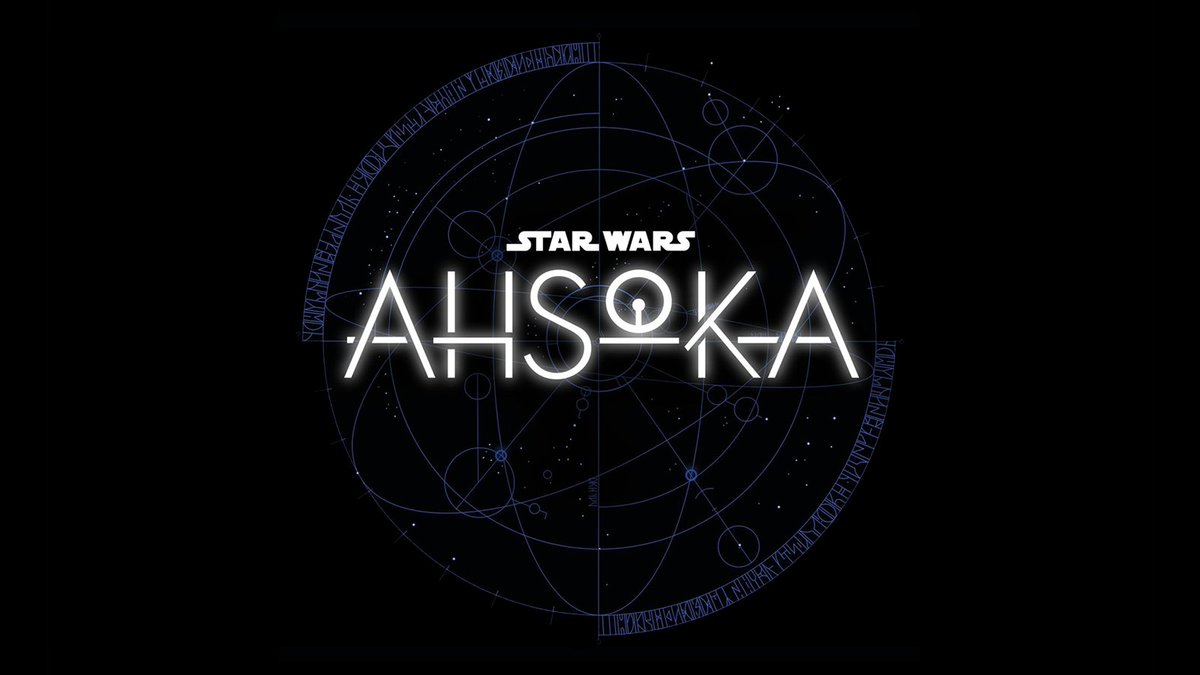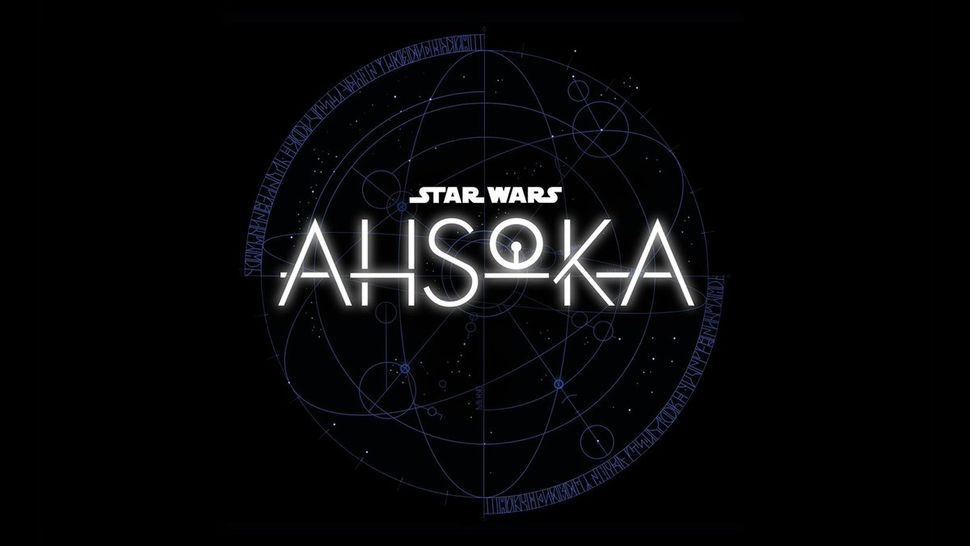 There isn't a trailer for Star Wars: Ahsoka yet, but the lucky people who attended Star Wars Celebration in Anaheim in May 2022 saw some footage from this exciting addition to Lucasfilm's ever-expanding line-up of Star Wars TV shows.
According to Collider (opens in new tab), the teaser featured shots of Ahsoka Tano (from behind) in a Jedi Temple, as well as being aboard the Ghost, the heroes' ship in Star Wars Rebels. Incidentally, that ship also made brief cameos in Rogue One and The Rise of Skywalker.) 
The Ghost's captain Hera Syndulla – presumably now a general, if the namecheck in Rogue One is anything to go by – is also sighted briefly, while the final shot of this one-off Star Wars: Ahsoka trailer featured Mandalorian Sabine Wren standing in front of a mural of the Ghost crew; itself a live-action recreation of the final shot of Star Wars Rebels.
Star Wars fansite The Bespin Bulletin (opens in new tab) also reported three new images from the show had debuted at Disney's APAC presentation, which took place in Singapore on November 30, 2022 – two featuring the titular lead and the other showing Sabine Wren. Here's hoping the rest of us get a proper look at the series when Star Wars Celebration 2023 rolls around.
Star Wars: Ahsoka cast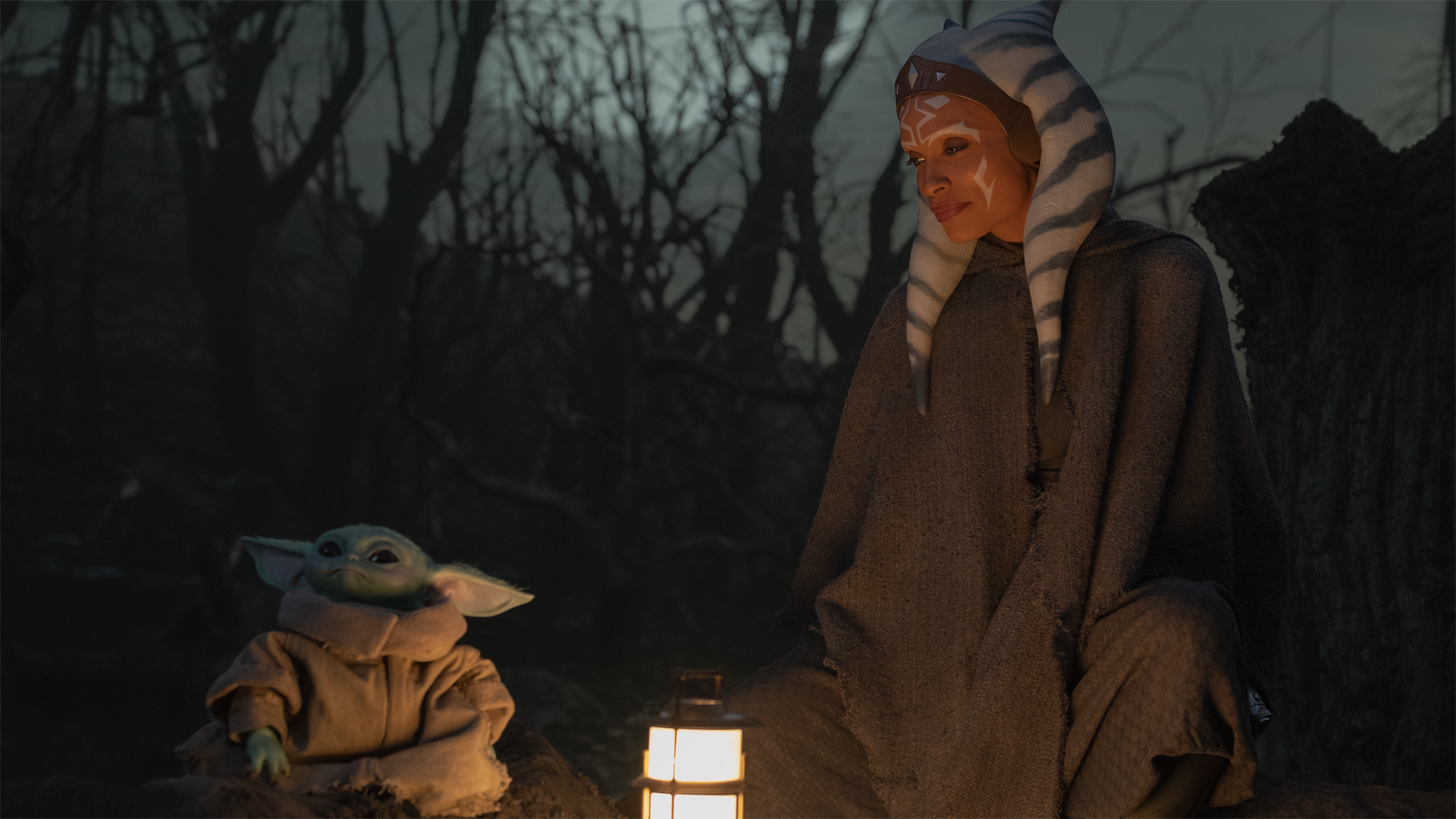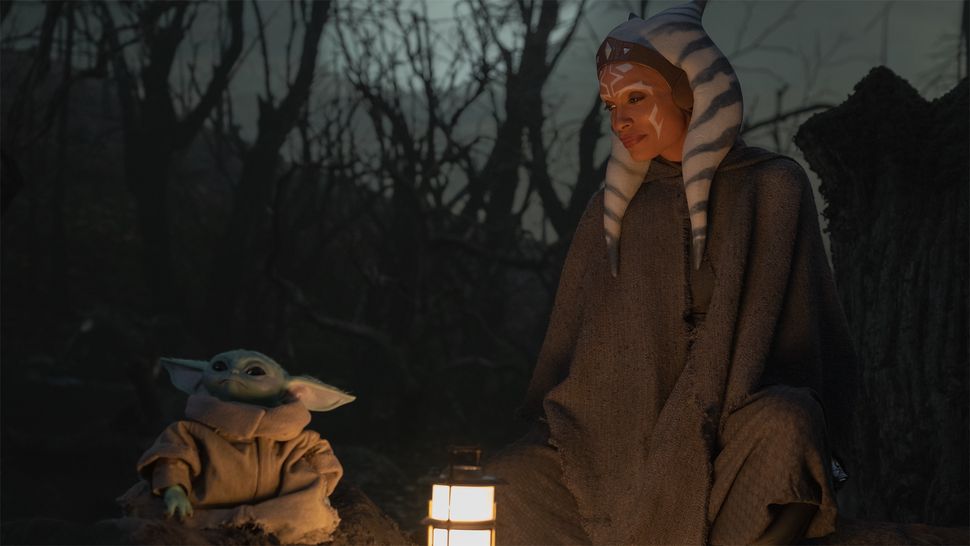 Here's what the Ahsoka TV show cast currently looks like:
Rosario Dawson as Ahsoka Tano
Natasha Liu Bordizzo as Sabine Wren
Eman Esfandi as Ezra Bridger
Hayden Christensen as Anakin Skywalker
Mary Elizabeth Winstead as TBC
Ivanna Sakhno as TBC
Ray Stevenson as TBC
Chopper as himself
Although Ashley Eckstein voiced Ahsoka throughout The Clone Wars and Rebels, it's Rosario Dawson (Sin City, Daredevil) star who has played her in live-action Star Wars projects. Dawson returns as the Jedi in Ahsoka Tano's standalone series.
Dawson will be joined by Natasha Liu Bordizzo, replacing Tiya Sircar who voiced graffiti-loving Mandalorian explosives expert Sabine Wren across four seasons of Star Wars Rebels. The show's Star Wars Celebration 2022 panel also confirmed a return for surly astromech droid C1-10P, better known as Chopper. In September 2022, The Hollywood Reporter (opens in new tab) (THR) confirmed Eman Esfandi will play aspiring Jedi Ezra Bridger, a role originated by Taylor Gray in Rebels. 
While the aforementioned Star Wars Celebration teaser footage indicated Hera Syndulla is back in action, no actor has yet been confirmed for the role. There's also no word on whether the other (surviving) member of the Ghost crew, Lasat muscle Zeb Orrelios, will complete the Star Wars Rebels reunion.
In other casting news, these are particularly good times to be Hayden Christensen. Following up the actor's spectacular return as Darth Vader/Anakin Skywalker in Obi-Wan Kenobi, THR (opens in new tab) confirmed he'll be part of Star Wars: Ahsoka's cast. It's unclear whether he'll be playing Anakin or Vader incarnations of the character – or both. 
There'll also be roles for Birds of Prey's Mary Elizabeth Winstead (via THR (opens in new tab)) and Pacific Rim: Uprising's Ivanna Sakhno (via Deadline (opens in new tab)). Some fans have speculated that Winstead might be playing the aforementioned Hera, though that remains unconfirmed.
Punisher: War Zone/Black Sails star Ray Stevenson will play his second part in Star Wars, having previously voiced Mandalorian warrior Gar Saxon – now deceased – in both The Clone Wars and Star Wars Rebels. THR (opens in new tab) uggests Stevenson will play a bad guy, but their sources claim he's definitely not Grand Admiral Thrawn – the blue-skinned Star Wars Rebels villain who first appeared in Timothy Zahn's much-loved series of (now non-canonical) 1990s novels. 
No actor has been officially linked to that role, but fans would be delighted if Rebels voice actor Lars Mikkelsen was asked to reprise the role. He was suitably chilling in the animated show and has a track record playing memorable villains after his appearance in Sherlock season 3 finale 'His Last Vow'.
Seeing as Star Wars: Ahsoka exists at a similar point in the Star Wars timeline to The Mandalorian and The Book of Boba Fett  –check out our guide on how to watch Star Wars in order to understand how everything fits together – don't be surprised if the likes of Katee Sackhoff's Bo-Katan Kryze, Pedro Pascal's Mando/Din Djarin, and even Mark Hamill's Luke Skywalker make cameo appearances There's also a possibility of The Book of Boba Fett star Temuera Morrison turning up to play Ahsoka Tano's Clone Trooper buddy Captain Rex. After all, Boba and Rex were born in the same petri dish.
Star Wars: Ahsoka story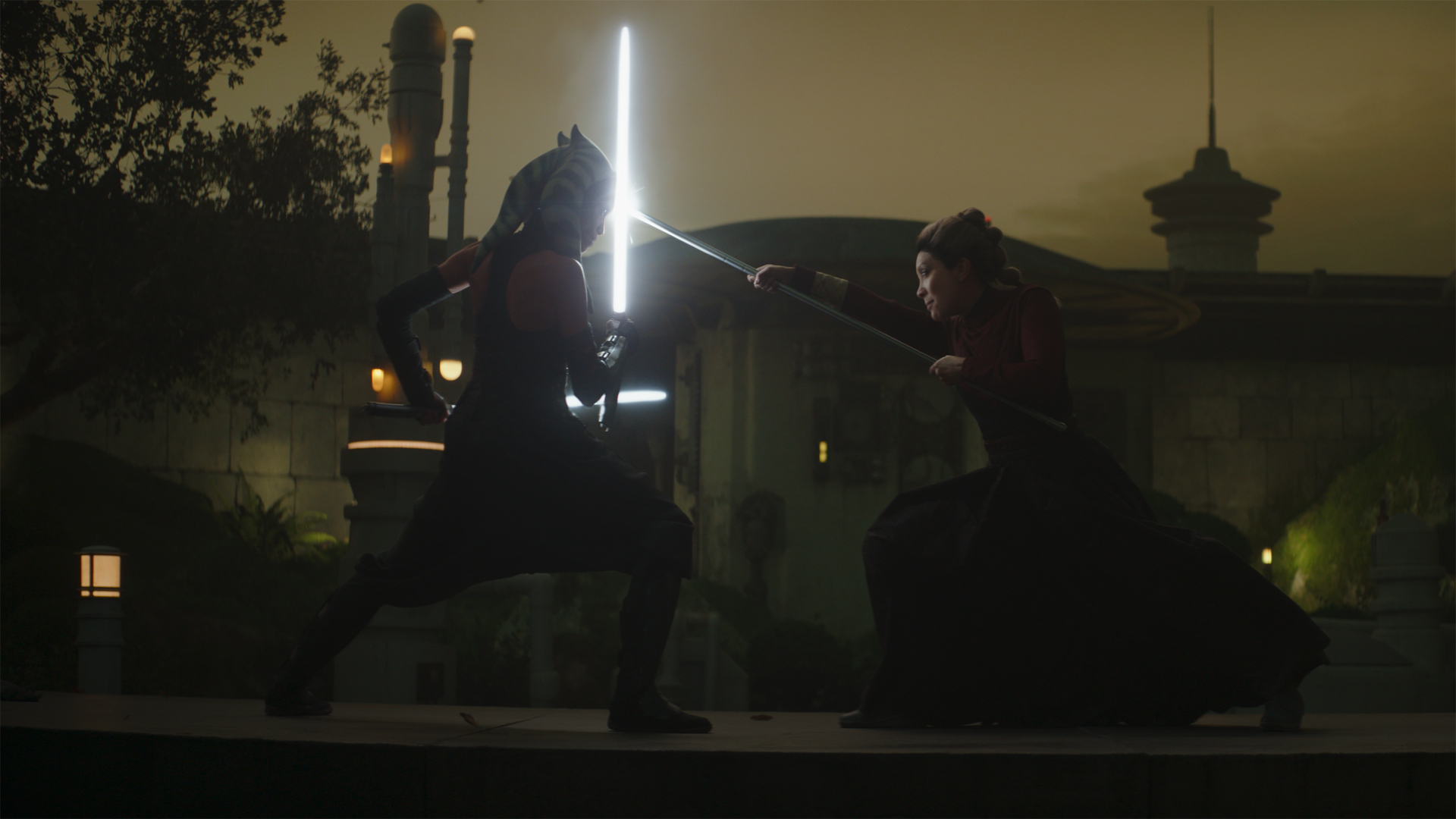 Little is known about Star Wars: Ahsoka. However, for the benefit of anyone who hasn't watched the animated Star Wars shows, here's a brief history of Ahsoka Tano's life and times.
Having served the Republic with distinction throughout the Clone Wars, she left the Jedi Order under a cloud during The Clone Wars season 5. Although she was eventually exonerated for bombing the Jedi Temple – she'd been framed by her friend and fellow Padawan Barriss Offee – she decided not to return, and went out into the galaxy solo.
During the final days of the Clone Wars, she helped Bo-Katan Kryze remove Darth Maul from the Mandalorian throne, and was on her way to return the former Sith Lord to Jedi custody when the Emperor initiated Order 66. With some help from her old friend Captain Rex – whose mind-controlling inhibitor chip she surgically removed – Ahsoka survived the Jedi purge and went into hiding. Interestingly, one of the episodes of 2022 anthology series Tales of the Jedi shows how an encounter with one of the Empire's Inquisitors persuaded her to rejoin the fight.
Ahsoka turned up again in Star Wars Rebels, set around 15 years after the Emperor came to power. It was eventually revealed that Ahsoka was the mysterious Fulcrum, an agent who helped pull disparate cells of freedom fighters together to form the Rebel Alliance.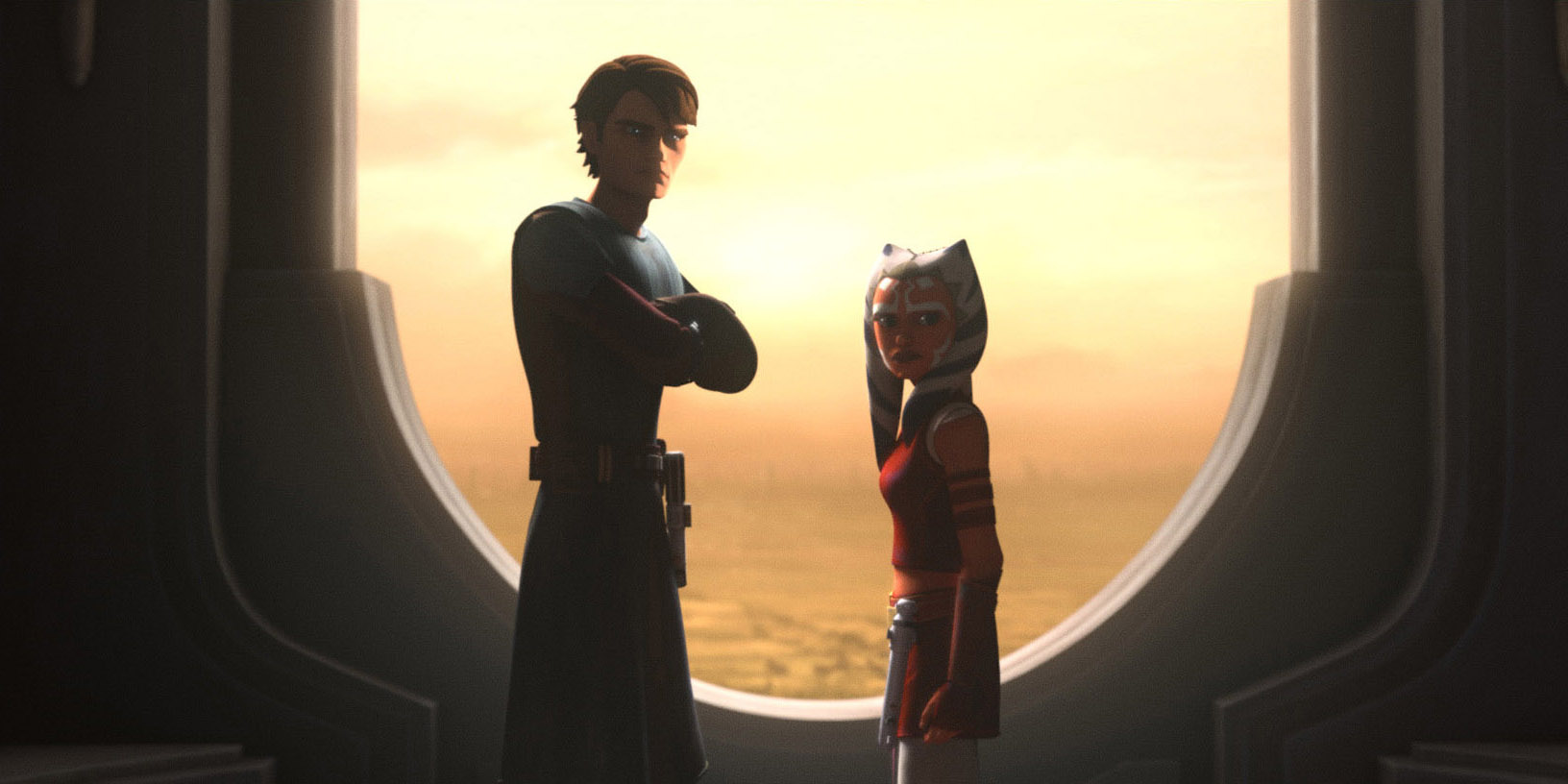 She also fought a fateful duel with her former master. When she removed a portion of Darth Vader's helmet with her lightsaber – much as Obi-Wan did in the Obi-Wan Kenobi TV show – she became one of the few people in the galaxy to realize his true identity. The Vader/Anakin Skywalker connection wouldn't become common knowledge for several decades – the secret eventually being leaked to damage Leia Organa's post-Return of the Jedi political aspirations in Claudia Gray's 2016 novel Bloodline.
Ahsoka barely made it out of the duel with Vader alive, but she was saved by a future version of Jedi apprentice Ezra Bridger. He pulled her into the so-called World Between Worlds, a mystical realm where the usual rules of time and space do not apply. By the time of the Rebels epilogue – set some time after Return of the Jedi – Ahsoka had somehow returned to the normal reality of that galaxy far, far away.
Aside from the flashbacks of Tales of the Jedi, her most recent canonical appearances came in The Mandalorian and The Book of Boba Fett.
In The Mandalorian episode 13, otherwise known as 'The Jedi', she met Din Djarin (aka the Mandalorian) and Baby Yoda. While communing with the Child, she learned his real name was Grogu, and gave Mando some pointers to help find some other Jedi – aka Luke Skywalker.
She showed up again in The Book of Boba Fett's sixth chapter, 'From the Desert Comes a Stranger'. The episode provided confirmation that Ahsoka knew Luke Skywalker, as she paid him a visit at his new Jedi academy on Ossus. She also counselled him about Grogu's training, and told him that he reminded her of his late dad. When Luke asked if he would see her again, she replied with a cryptic "Perhaps".
So what do we know about Star Wars: Ahsoka's plot? Well, it'll have plenty of existing canon to work from, and there's nobody on the planet who knows how to navigate the Star Wars timeline better than Dave Filoni. During his previous life as supervising director on The Clone Wars, Filoni co-created Ahsoka Tano with George Lucas. He then went on to shepherd her through seven seasons of The Clone Wars and several guest appearances on Rebels. He also directed her episodes of The Mandalorian and The Book of Boba Fett, and clearly has a long-standing plan for the direction of the character.
In fact, this is why he insisted that Ahsoka shouldn't be the Jedi to train Grogu in The Mandalorian. "I was telling Jon [Favreau, Mandalorian showrunner] that as much as I wanted to have Ahsoka in the show, she can't take this kid on," he told Empire (opens in new tab) magazine in March 2023. "That's just not what I have planned."
Going by StarWars.com (opens in new tab)'s original announcement, it looks like the new series will pick up soon after Ahsoka's meeting with Mando and Grogu: "After making her long awaited live-action debut in The Mandalorian," the site's article reads, "Ahsoka Tano's story will continue in a limited series."
It's currently unknown whether that Rebels epilogue takes place before or after Ahsoka showed up in The Mandalorian. However, we do know (from the aforementioned Star Wars Celebration 2022 footage) that the animated show's closing scenes have been recreated in live-action for the Ahsoka's standalone show.
"That's not necessarily chronological," Filoni told Vanity Fair (opens in new tab) in November 2020. "I think the thing that people will most not understand is they want to go in a linear fashion, but as I learned as a kid, nothing in Star Wars really works in a linear fashion. You do [Episodes] 4, 5 and 6 and then 1, 2, and 3. So in the vein of that history, when you look at the epilogue of Rebels you don't really know how much time has passed. So, it's possible that the story I'm telling in The Mandalorian actually takes place prior to that. Possible. I'm saying it's possible."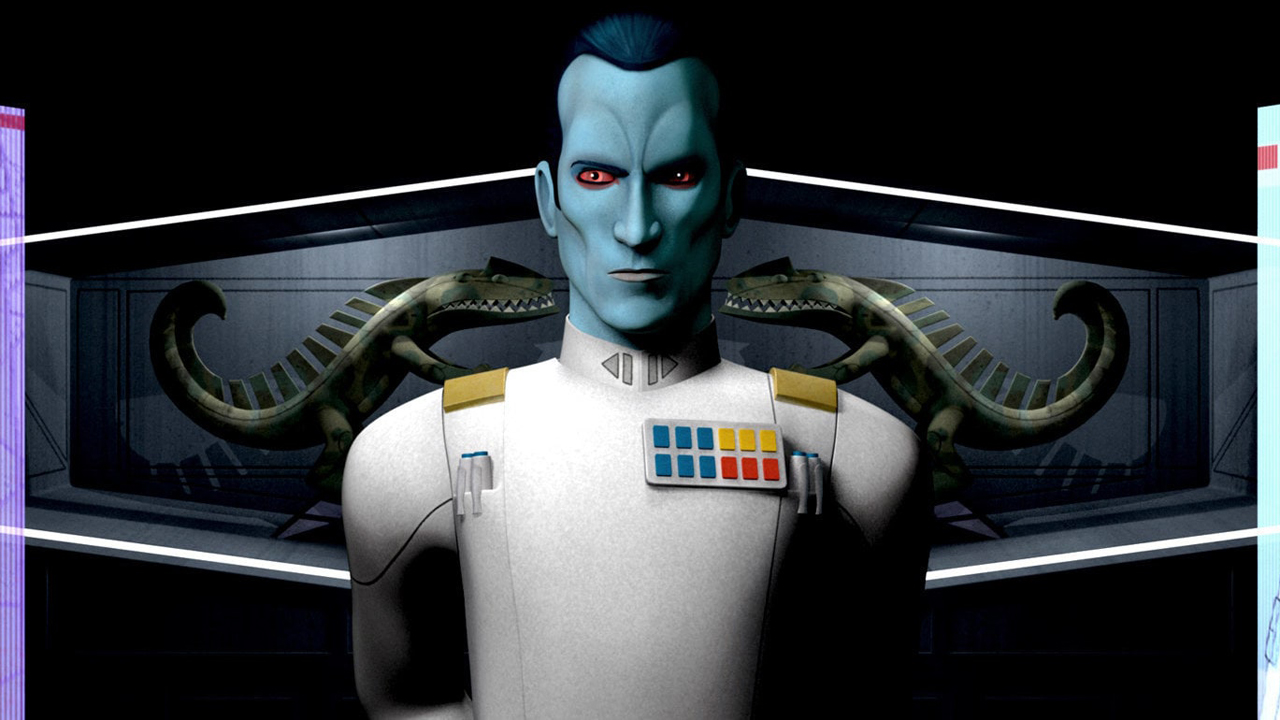 That sense of non-linear chronology may become particularly important if time travel becomes a plotline in the new series. In the Rebels finale, Ahsoka and Sabine set out to find Ezra Bridger, who's assumed to be trapped in the World Between Worlds. 
This mystical plane of existence within the Force provides gateways to different parts of time and space, and would take Star Wars in a direction we've never seen before on screen – certainly not in live-action. The markings in the background of the Ahsoka logo also have a remarkable resemblance to the World Between Worlds, suggesting this strange realm is going to be pivotal to the new show. It's also worth noting that The Mandalorian season 3 premiere featured a sighting of whale-like Purrgil in hyperspace – Bridger established a connection with the creatures in Rebels.
This could all tie in with Ahsoka's primary mission in her episode of The Mandalorian. There, she revealed that she's on the hunt for Imperial bigwig Grand Admiral Thrawn, who just happened to be with Bridger when he went missing. The way Ahsoka pressed Calodan town magistrate Morgan Elsbeth about the location of her master – aka Thrawn – in The Mandalorian suggested he's already back in normal space making a nuisance of himself. Maybe Bridger isn't far behind – and perhaps Star Wars: Ahsoka will be Rebels season 5 in all but name.
One thing the Rebels epilogue and Star Wars: Ahsoka will have in common is Sabine Wren. The fact that Natasha Liu Bordizzo will take the character into live-action (first confirmed by Deadline (opens in new tab)), potentially offers up some clues about the story.
We'd be disappointed, too, if we didn't learn more about Ahsoka's decision not to train Grogu, an opportunity Luke grabbed with both hands. "Jon [Favreau] and I went back and forth, because if [Ahsoka can't take Grogu], then who will?" said Filoni in The Art of The Mandalorian: Season Two (h/t The Direct (opens in new tab)). "Taking care of the Child is not her destiny."
Clearly that "destiny" will have a major bearing on her TV show. It'll also be interesting to see how Anakin Skywalker might fit into the Ahsoka story, seeing as Darth Vader is very much dead at the time the new show is set. It seems most likely that Hayden Christensen will show up in flashbacks to the Jedi/Padawan duo's Clone Wars days – perhaps in a similar vein to 'Practice Makes Perfect', the training-focussed episode of Tales of the Jedi . However, it's also plausible that the redeemed Anakin could appear as a Force ghost giving Ahsoka advice, much as Obi-Wan Kenobi did for Luke. While revenge isn't traditionally the Jedi way, we wouldn't be surprised if Ahsoka gets to settle a few scores with Barriss Offee. After all, being framed for murder is going to leave a few scars.
For more Star Wars-based content, read our interview with The Mandalorian season 3 director-executive producer Rick Famuyiwa. Additionally, find out which Star Wars TV series made it onto our best Disney Plus shows list.