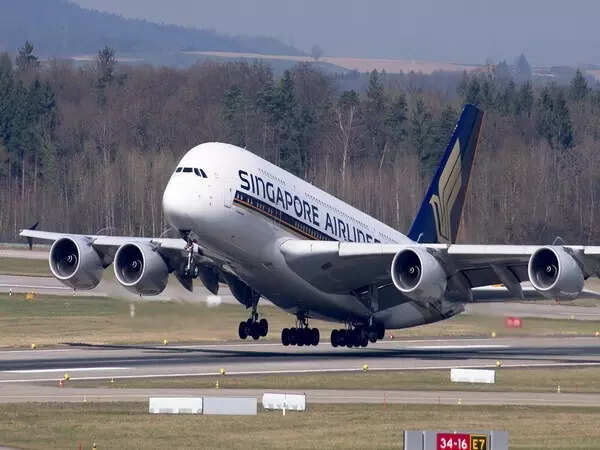 The Singapore Airlines (SIA) Group financial performance for the financial year FY2022-23 where it reported highest ever net profit in its 76-year history. At the onset of the Covid-19 pandemic in 2020, the Group acted swiftly and decisively to shore up liquidity and build its financial resilience. This strong liquidity position, and the confidence it engendered, enabled the Group to take a long term view and make several strategic decisions ahead of the recovery in global air travel.
SIA and Scoot retained most of their talented staff, who were ready to step up when called upon. A large proportion of the Group's aircraft fleet were kept operational, albeit at low utilisation levels in the early phase of the recovery, ensuring that they were properly maintained and fully functional. The Group built up a strong base network in a deliberate and calibrated manner, ensuring that SIA and Scoot were in position to ramp up ahead of any return in passenger traffic.
As a result, when the demand for air travel surged in FY 2022-23 after Singapore fully reopened its borders in April 2022, and as restrictions on international air travel eased globally, SIA and Scoot could ramp up operations at short notice. Working collaboratively with key members of Singapore's aviation ecosystem, both carriers were among the first to launch flights as borders reopened, and captured the pent-up demand as air travel returned.
Group passenger capacity reached 79 per cent of pre-Covid levels in March 2023, higher than the 58 per cent level for international scheduled services of Asia-Pacific airlines. SIA and Scoot collectively carried 26.5 million passengers, up six-times from a year before. The passenger load factor (PLF) jumped 55.3 percentage points to 85.4 per cent, the highest in the Group's history. SIA achieved a record PLF of 85.8 per cent, while Scoot delivered a PLF of 83.9 per cent.
SIA Group's revenue increased by USD 10,160 million (up 133.4 per cent) year-on-year to a record USD 17,775 million. Passenger flown revenue rose USD 10,560 million (+376.3 per cent) to USD 13,366 million as traffic grew 449.9 per cent, outpacing the capacity expansion of 94 per cent. Revenue per available seat-kilometre (RASK) was 10.0 cents, the highest yearly RASK in the Group's history.Group operating profit came in at a record USD 2,692 million, reversing the ISD 610 million loss in FY2021/22. Operating profit for SIA was a record USD 2,601 million, an increase of USD 2,713 million from the previous financial year. Scoot achieved a record operating profit of USD 148 million, up USD 602 million from FY2021-22.
The Group posted a record net profit of USD 2,157 million for the year, versus a USD 962 million net loss in the previous year (+USD 3,119 million). This was mainly driven by better operating performance (+USD 3,302 million) and lower net finance charges (+USD338 million), and partially offset by a tax expense versus a tax credit last year (-USD 615 million).