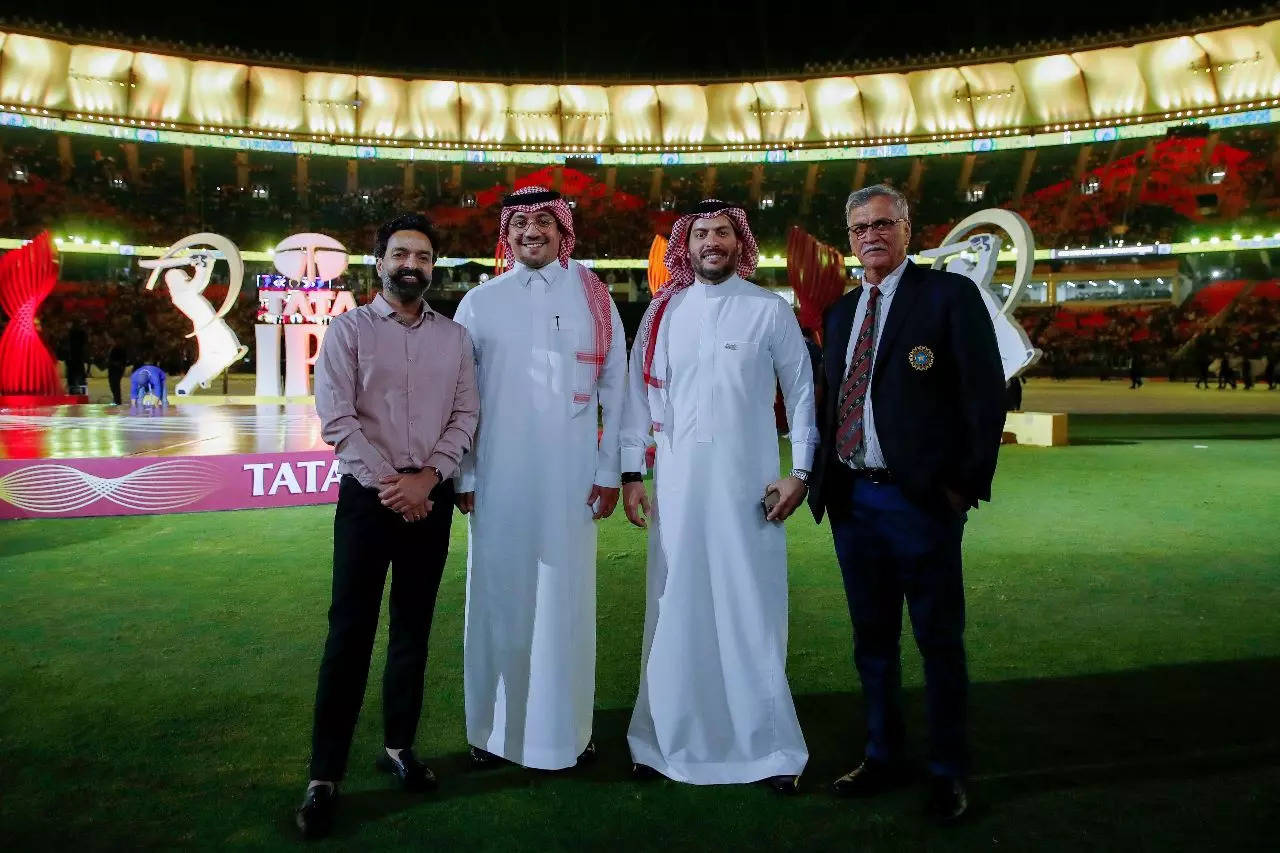 Saudi Arabia anticipates a surge in Indian tourists, with two million visitors expected this year, solidifying India's position as its largest tourism source market by 2030.
To build a deeper connection between the two countries and capitalising on the potential of sports and tourism, the Saudi Tourism Authority (STA) formed a partnership with the TATA Indian Premier League (IPL).
This strategic partnership, according to STA, facilitates engagement between the two countries, given their predominantly youthful populations, with over half of their residents under the age of 30.
"Partnerships like the IPL are a key pillar of Saudi's tourism strategy as they bring fans, athletes, and nations together while sparking curiosity from those that may want to be among the first to visit Saudi as a destination," said Alhasan Aldabbagh, APAC President, Saudi Tourism Authority.
This collaboration not only reinforces Saudi Arabia's commitment to the Indian market but also aims to strengthen its association with cricket, aligning with the Saudi Vision 2030 plan to increase community sports participation from 13 percent to 40 percent by 2030, he said.
Alongside the IPL collaboration, Saudi Arabia has taken measures to facilitate travel for millions of Indian visitors, encouraging them to explore the treasures of Arabia. The country has established nine VFS Tasheel offices across prominent Indian cities, such as Hyderabad, Mumbai, Chennai, Kochi, Ahmedabad, and Bangalore, providing practical support to Indian travellers interested in experiencing Saudi Arabia.
The Indian visitors are eligible for the new Stopover Visa, introduced earlier this year, enabling passengers travelling with SAUDIA or Flynas to spend up to 96 hours in Saudi Arabia, inclusive of a complimentary hotel night for SAUDIA passengers. Moreover, Indian passport holders who possess a UK, US, or Schengen visa that has been utilised at least once can now apply for a Saudi e-visa online.These developments align with the rapid progress in air connectivity between India and Saudi Arabia, with seven direct carriers currently operating flights, including SAUDIA, Flynas, Air India, Air India Express, Indigo Airlines, Spice Jet, and Vistara. Notably, the recent launch of the Jeddah-Ahmedabad route by IndiGo has enhanced accessibility between the two countries.
This expansion is part of Saudi Arabia's Air Connectivity Program, positioning Riyadh as a global hub capable of accommodating 120 million passengers within the next seven years.