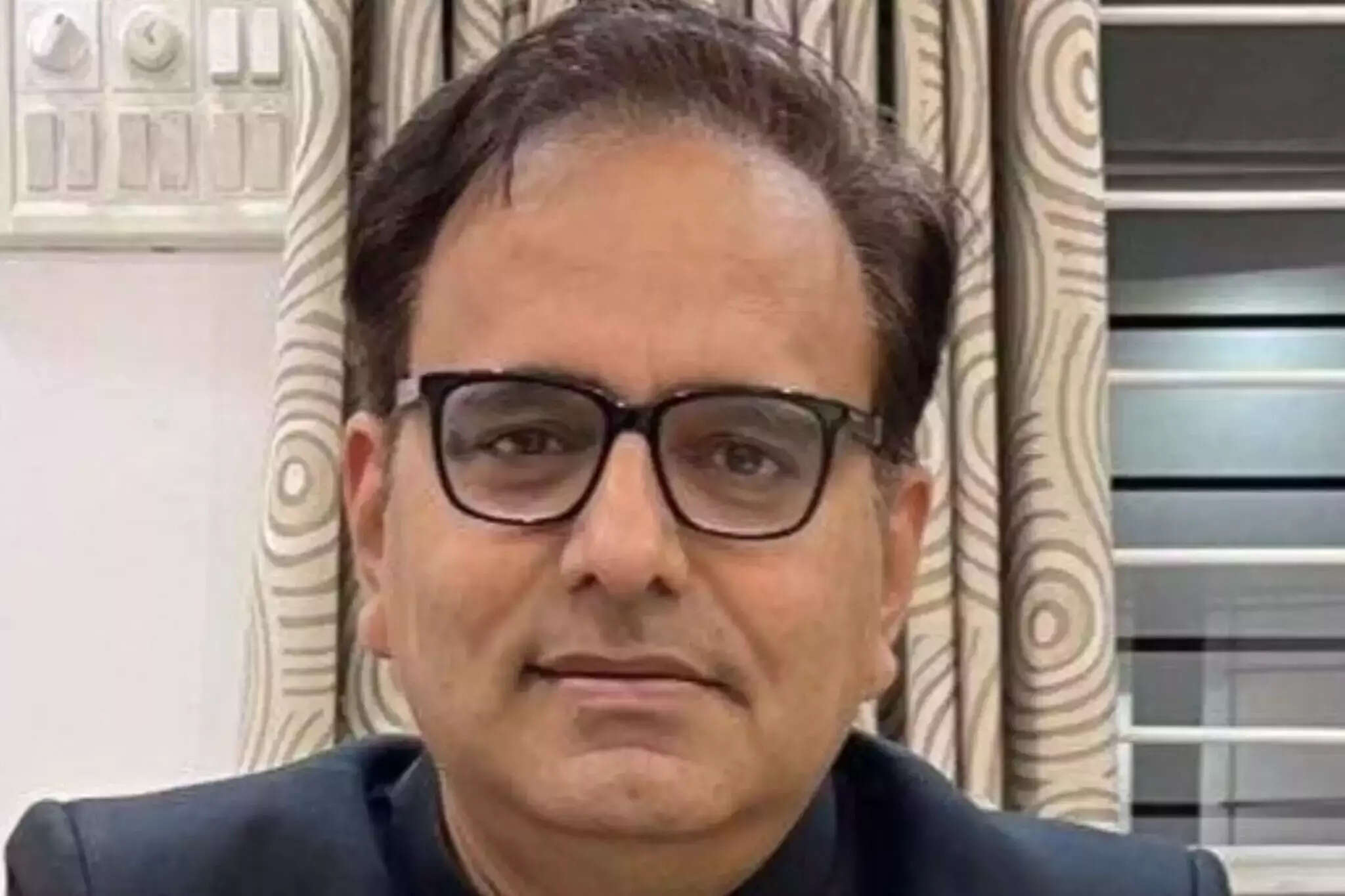 The tourism industry in Madhya Pradesh has witnessed remarkable progress in 2023, with an influx of tourists and thriving business opportunities. The Madhya Pradesh Tourism Board's (MPTB) concerted efforts have contributed to a 33 percent increase in tourist arrivals since 2021, welcoming nearly four crore visitors last year, shared Vivek Shrotriya, Addl. Managing Director, MPTB.
Anticipating an even higher footfall this year, MP Tourism has unveiled various new initiatives and destinations, including the Mahakal Lok in Ujjain, which attracts over one lakh daily visitors. The popularity of this attraction has not only benefited Ujjain but also bolstered tourism in the Malwa and Nimar circuits, Shrotriya told ETTravelWorld.
Furthermore, the introduction of cheetahs at Kuno National Park has also sparked interest in cheetah tourism, while the successful reintroduction of tigers in Madhav National Park has enhanced the state's wildlife tourism, he said.
The introduction of cheetahs at Kuno National Park has generated significant interest and efforts are underway to enhance the overall visitor experience with the development of eco-sensitive zones, homestays and improved hospitality facilities, Shrotriya informed.
Additionally, the other key focus area for the state has been on enhancing the tourism experience by involving local communities and offering an authentic cultural immersion to visitors.
The MP Tourism Board has, therefore, recognised the significance of craft and textile tourism and is endeavoring to establish Madhya Pradesh as a hub for this niche segment. Going ahead, the board plans to construct artisan hubs, digital museums, homestays, and cafeterias in renowned textile locations such as Maheshwar, Chanderi, Bagh and Unchehara.
By integrating these crafts into the tourist circuits, visitors will have the opportunity to appreciate the state's handlooms and crafts, according to Shrotriya.
Currently, Pranpur village in the Ashoknagar district has been transformed into a craft handloom tourism village, home to around 250 skilled weavers specialising in local handmade crafts and Chanderi sarees.
Going ahead, MP Tourism has now proposed to develop textile tourism in Khariya and Keriakhedi villages in Maheshwar. Homestays will also be developed in these regions to provide tourists with a more authentic and traditional experience.
"The plan is to showcase the rich textile heritage of the state to tourists by developing a trail and curating trips around the village. Prominent textile and archaeological places are set to be included in these trails with the ambition of involving local communities to turn these destinations into tourist-friendly destinations," said Shrotriya.
Mega festivals at Orchha, Chanderi, Kuno and more to come up; pvt partnerships invited

In recent years, MP Tourism has introduced several new festivals that celebrate the cultural richness of the state. For instance, Jal Mahotsav, held for three months on the backwaters of Indra Sagar dam in Hanuwantiya, offers tourists a friendly water carnival experience with adventure and recreational activities.
Meanwhile, the annual Mandu Utsav held in the UNESCO World Heritage site of Mandu is a vibrant celebration of the culture and heritage of Madhya Pradesh. The Gandhi Sagar Floating Festival, held on the banks of Gandhi Sagar Dam in Mandsaur, is Asia's first floating festival with exciting adventure activities and a floating market and stage.
To cater to the growing demand and looking at the success of these festivals, MP Tourism is now planning to organise mega festivals in partnership with the public and private sectors at Orchha, Ater (Bhind), Tamia, Chanderi, Kuno, and Bargi Dam in the coming years.
These festivals can accommodate around 200 people, making for a festive atmosphere and are also ideal for hosting weddings, said Shrotriya.
When asked about the plans to cull out more policies, Shrotriya reiterated that Madhya Pradesh has implemented the state's tourism policy, introduced in 2016, which is divided into specialised policies, with a dedicated film tourism policy being one of the highlights. This policy offers incentives and streamlined administrative processes for film production in the state.
Additionally, an investment policy has also been introduced to provide subsidies and incentives to private investors in Madhya Pradesh.
Describing the state's unique selling points that has been attracting the investors and tourists alike, Shrotriya said that it banks on the "5 Ws" – World heritage, Worship, Wildlife, Water, and Wonder of nature. This includes three UNESCO World Heritage Sites, two Jyotirlingas, 12 National Parks, six Tiger Reserves, and 24 Wildlife Sanctuaries.
MP Tourism also actively participates in national and international events, exhibitions, roadshows, seminars, and hosts familiarisation tours to promote these verticals to national and international influencers, media and other stakeholders, he added.