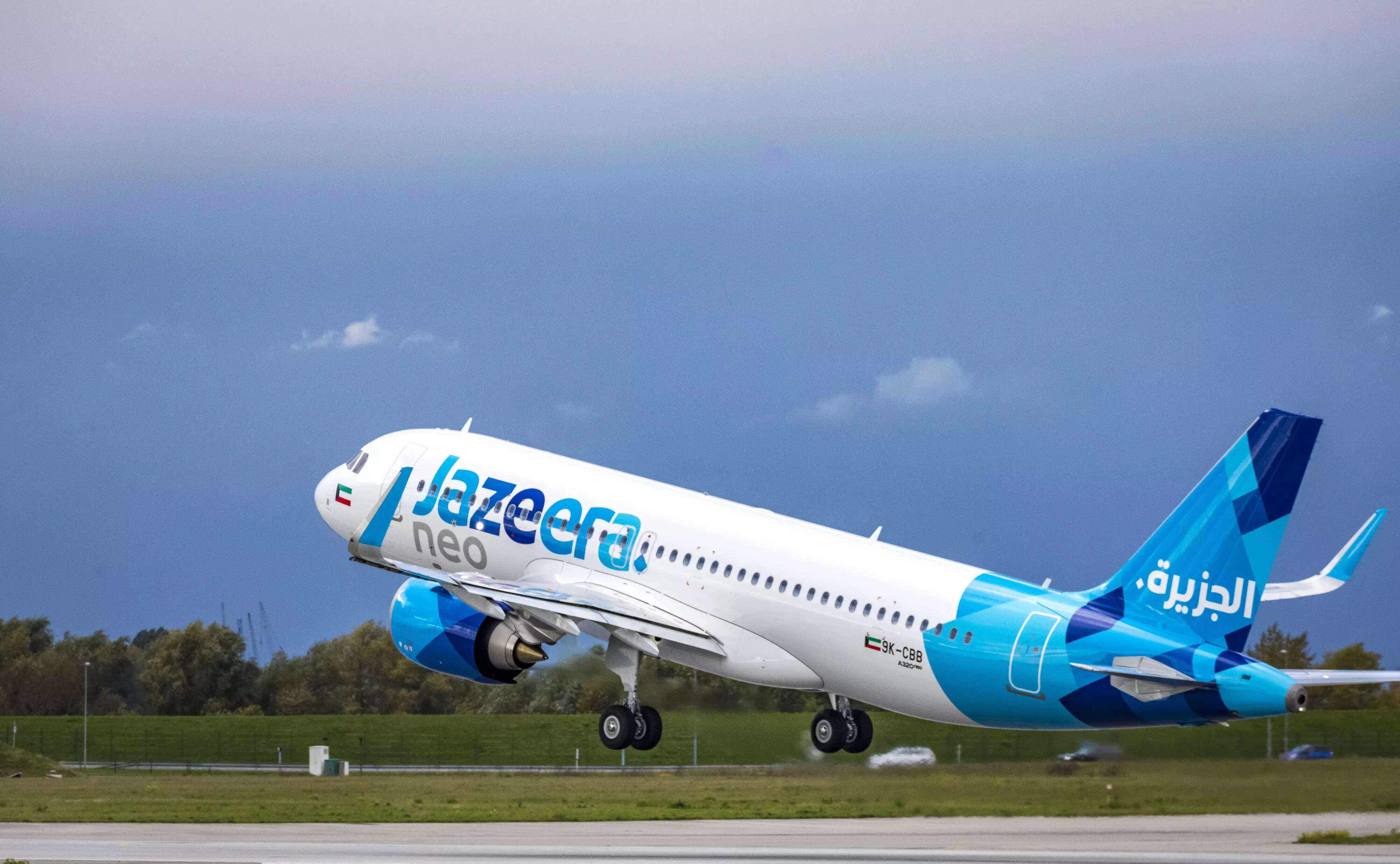 Jazeera Airways has achieved a net profit of KD2.3 million for the first quarter (Q1) of 2023, recording a total revenue for the quarter at KD48.3 million, up by 35.2 percent.
According to the official statement issued by the airline, this was in comparison to KD 3.8 million achieved in the first quarter of 2022, when the strong demand post-pandemic was reflected in higher fares.
The operating profit of Jazeera was at KD3.62 million which is down 31.3 percent from Q1 2022 and the net profit of KD2.3 million too was down 39.7 percent from Q1 2022.
Passenger traffic rose by 56.6 percent to 1.1 million in this quarter and load factor reached 82.1 percent with an increase of 6.9 percent compared to Q1 2022.
"2023 has started off on a positive note for Jazeera Airways. Despite fuel prices putting pressure on margins for the first quarter, a continued focus on operating costs enabled us to deliver profits in line with our aggressive growth targets and on the track to be a fantastic year. Load factor in this quarter reached 82.1 percent, the highest ever for Jazeera in any quarter, especially for Q1 which is typically not the strongest," said Marwan Boodai, Chairman, Jazeera Airways while announcing the profit results.
"This demonstrates the strength of our business model and sound validation from our customers," Boodai added.
This year in February, Jazeera Airways launched direct flights from Kuwait to Moscow, the first airline to fly the route. In March, the airline also started flying to Samarkand, its third destination in Uzbekistan following Tashkent and Namangan. New destinations have been announced for Q2 including Larnaca, Cyprus, Belgrade, Serbia and Tirana, Albania. In addition, the airline also announced the resumption of its flights to Prague, Czech Republic and Sarajevo, Bosnia and Herzegovina in the summer months.Over the next few months of this financial year, Jazeera will welcome four additional aircraft into its fleet. Following an "Approved Training Organisation" certification from the Kuwait's Directorate General of Civil Aviation (DGCA) last year, Jazeera Airways placed an order for an Airbus simulator.
Expected to be delivered by the end of 2023, this simulator will enable in-house pilot training and monitoring to ensure the highest levels of safety for both crew and passengers.
The airline also intends to collaborate with a European Union Aviation Safety Agency (EASA) approved training organisation to launch our own Multi-Pilot License (MPL) program.
The Jazeera T5 terminal is also currently being refurbished with three new restaurants opening for travellers – two on landside and one airside, operational since February.