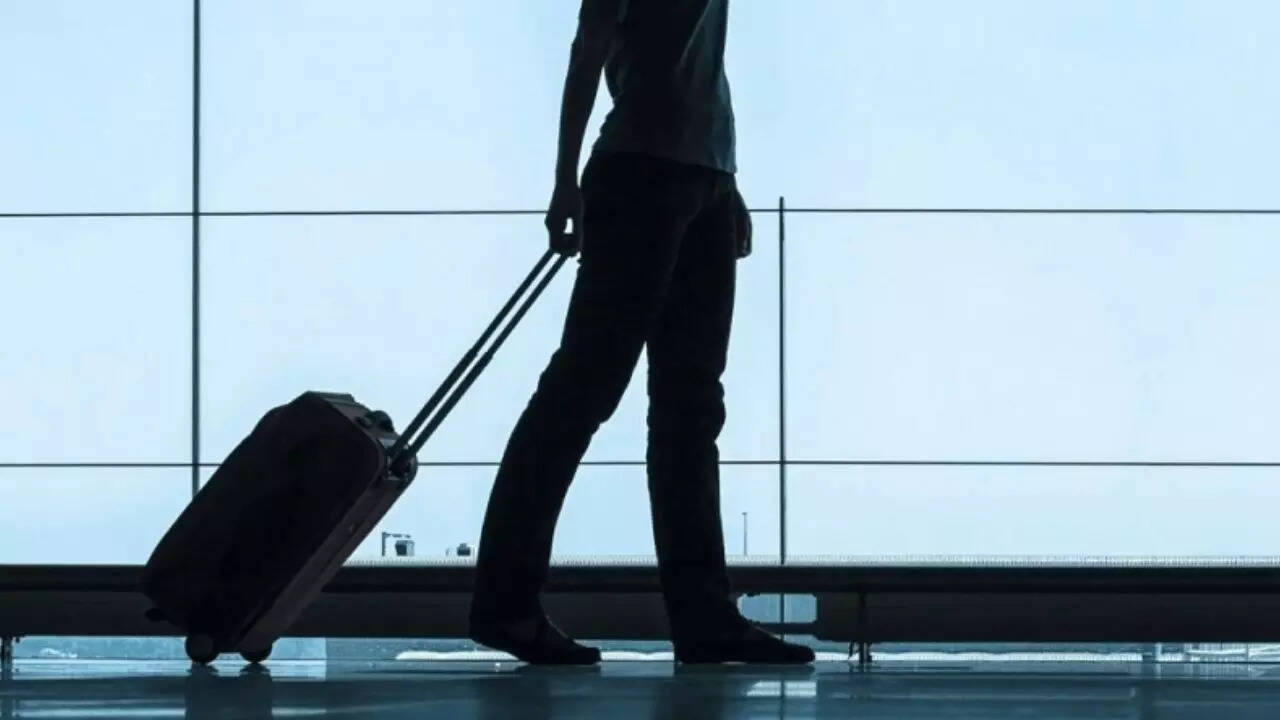 International travel from Ahmedabad is soaring and going by passenger traffic numbers from the previous fiscal year, it may continue to reach new heights.
International passenger traffic from the Sardar Vallabhbhai Patel International (SVPI) airport surged 125% during 2022-23, Airports Authority of India (AAI) data shows. Compared to the 5.97 lakh in 2021-22, some 13.4 lakh international travellers transited through SVPI airport in 2022-23, cruising mainly on relaxations in Covid restrictions.
Interestingly, passenger traffic more than doubled when there was a marked increase in airfares due to the grounding of several aircraft, in addition to a spike in aviation turbine fuel (ATF) price.
Besides holiday makers, adding to the numbers were business travellers arriving in the state, improved flight connectivity to various foreign destinations and students leaving for studies abroad. "The actual 'revenge travel' sentiment was indeed seen during the previous fiscal year when there was a significant surge in leisure holidays as well as business visitsThis was mainly because many countries eased travel restrictions after Covid-19 pandemic. The upbeat travel sentiment reflected in foreign travel bookings during summer vacation, as well as during Diwali and New Year's Eve holidays," said Virendra Shah, chairman, Travel Agents' Association of India (TAAI) – Gujarat chapter.
Also, with the easing in Covid-19 cases, there was a greater influx of business travellers.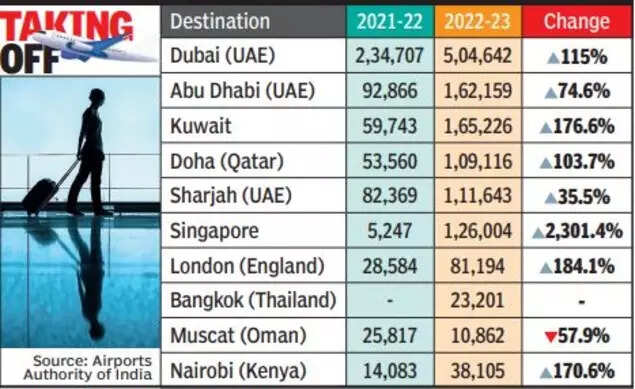 Highest traffic seen between A'bad and Gulf countries
A number of business travellers and executives from abroad travelled to Gujarat, due to more multinational companies setting up base in the state in addition to a thriving IT and services sector. Similarly, the Indian business community, which had deferred travel plans due several reasons, also travelled abroad widely. These are some of the common reasons for the rise in passenger traffic at SVPI airport during the last fiscal year."
The maximum traffic was seen between Ahmedabad and the Gulf, specifically Dubai, Abu Dhabi, Doha, Sharjah and Kuwait. This was followed by Singapore, London, Bangkok and Nairobi.