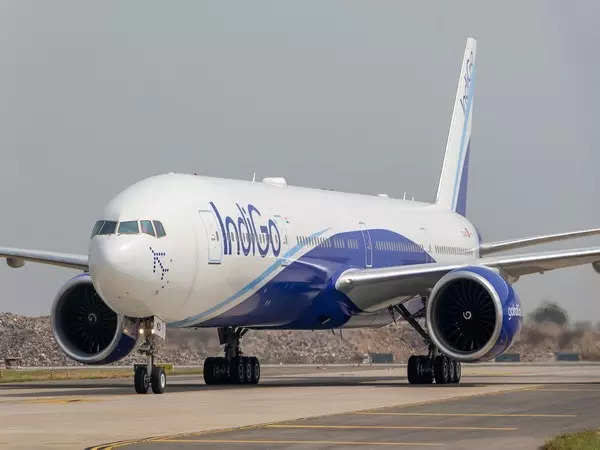 As part of its international expansion strategy and to meet the growing demand, Indian carrier IndiGo is introducing six new destinations across Asia and Africa.
The airline company has confirmed the commencement of direct flights from Mumbai to Nairobi, Kenya, and Jakarta, Indonesia, in late July or early August. In addition, Delhi will be connected to Tbilisi, Georgia and Baku, Azerbaijan in August, followed by Tashkent, Uzbekistan and Almaty, Kazakhstan in September. This expansion plan will bring the total of 174 new weekly international flights between June and September 2023.
In addition to the new destinations, IndiGo will resume daily services from Delhi to Hong Kong in August, restoring a flight that was suspended three years ago due to the impact of Covid-19. These new flights will open up remarkable opportunities for both business and leisure travellers, offering seamless connectivity.
"As we steadfastly execute our strategy 'Towards New Heights and Across New Frontiers', we are poised to establish unparalleled connections between people and places," said Pieter Elbers, CEO, IndiGo. Elbers spearheads this strategic expansion plan. "The addition of these exciting new destinations, new direct flight routes, enhanced flight frequencies, and strategic codeshare partnerships, will help us expand our footprint across four continents with Africa and Central Asia being penetrated for the first time. With this expansion in our network, we will now be directly touching 32 international destinations (up from 26), next to our 78 domestic destinations," said Elbers.
IndiGo also has plans to expand its presence in the Middle East by launching more direct international services, connecting Dammam to Lucknow, Chennai, and Kochi; Abu Dhabi to Goa, Lucknow, and Ahmedabad; Ras Al Khaimah to Hyderabad; and Bahrain to Kochi. Additionally, the airline will establish international flights from North Goa Airport in the near future.
Besides these, it plans to increase frequencies between Mumbai-Dhaka, starting August 2023. IndiGo is also introducing direct international connectivity from Bhubaneswar and plans to launch international flights from North Goa Airport. From June 2023, the airline will commence exclusive flights from Bhubaneshwar to Singapore and Bangkok, further expanding its reach.
IndiGo has also been strengthening its connectivity in Europe and North America through codeshare connections with Turkish Airlines. Presently, IndiGo offers connectivity to 33 European destinations via Istanbul. With the codeshare partnership, IndiGo will soon provide connectivity to North America, pending final regulatory approvals. This collaboration ensures hassle-free transfers, access to an extensive network, and a seamless travel experience across continents, the airline said.
Final dates and schedules for these services will be announced once all necessary approvals are in place, it said.