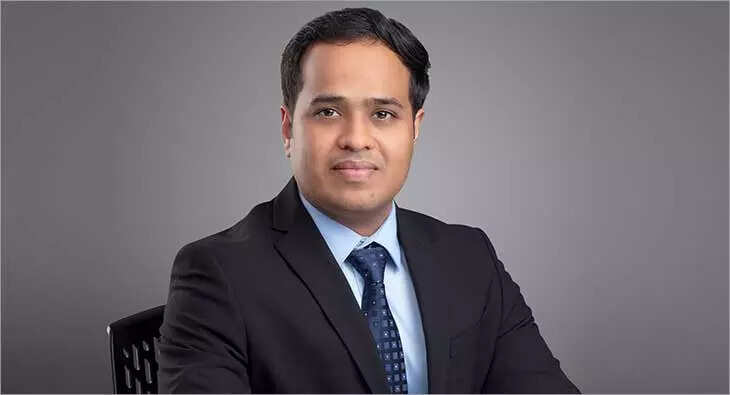 Demonstrating its commitment to becoming a major player in the Indian aviation market and beyond, full-service carrier Vistara, owned by the Tata Group and Singapore Airlines is buoyant about the expansion plans despite the ongoing merger and integration process with Air India. The airline has been adding new destinations to its network within India and has also been looking to expand its international presence.
The airline is eyeing expansion in crucial outbound markets with the delivery of new aircraft in next 12 months. In conversation with ETTravelWorld, Deepak Rajawat, Chief Commercial Officer, Vistara said that the airline will take delivery of 10 new aircraft to reach the target of 70 aircraft in its fleet. This includes the addition of three new Boeing 787, and 7 new aircraft from Airbus which will be a mix of A321 LR and A321.
With the enhanced fleet, Vistara is eyeing expansion into Europe, Southeast Asia, and some SAARC countries to strengthen their network, revealed Rajawat. The airline has added 7 new aircraft to its fleet in last three months out of which one is a brand-new Boeing 787-9 Dreamliner aircraft.
"2023 will be a very important year for us as we take deliveries of these many aircraft and expand our footprints in both domestic as well as international markets. Most of these new aircraft are dedicated for expanding our international reach with arrival of four new widebody planes and A321 LRs. Getting these aircraft is predominantly part of our international expansion strategy. We will use the A321s for boosting our short-haul international network and domestic operations. It's quite a significant chunk that we're going to add in the next 12 months. That's been the focus of our management and commercial team at Vistara," Rajawat said during the interaction.
Expansion and growth plans
Vistara started 2023 with the announcement of commencing flights from the new Goa airport apart from existing frequencies from the Dabolim airport. Next up, the airline announced flights to Damman starting March 2023.
The airline has also restarted flights to Colombo as well from Mumbai. From the start of this year's Summer schedule, the airline has also announced a new international destination – Mauritius. Vistara recently announced the addition of a new long-haul route connecting Mumbai with London Heathrow. Vistara will operate 5x weekly flights between the two cities starting June 1.
For international expansion, Rajawat said that the airline is focusing both on long-haul and short-haul markets depending on the deliveries of the aircraft.
"We are focusing on Europe market for long-haul with the wide-body aircraft. Expansion will take in take place in short haul markets with the help of A321 aircraft as its range helps us to go beyond four to five hours of flight. That's what we are focusing on. Looking at the areas, the expansion will take place in Europe, Southeast Asia, and some of the SAARC countries in the next 12 months with A321s and A321 LRs in our fleet. With wide bodies, we will of course go far to Europe," he added.
Demand & expectations
As per the general trends, seasonality tends to impact the aviation market dynamics in the first quarter of the year. January – March quarter is generally not the strongest quarter for airlines as demand peak generally in the April – June quarter and October – December quarter. But this year, the demand has settled in well for the industry on back of revival and revenge travel.
"Obviously, the seasonality impact will kick in. There's an impact on fares as well since airlines are adding capacity. So, we will see a year where there will be a little bit of pressure as supply is going to increase. As we are also adding aircraft, our competitors have also announced some additions. I think, everybody is in an expansion phase. So, you will see some pressure on the east surely but hoping it coincides with the discipline pricing in the market," Rajawat explained.
The airline currently has a fleet of 60 aircraft including 46 Airbus A320, nine Airbus A321, one Boeing 737-800NG and four Boeing 787-9 Dreamliner aircraft.