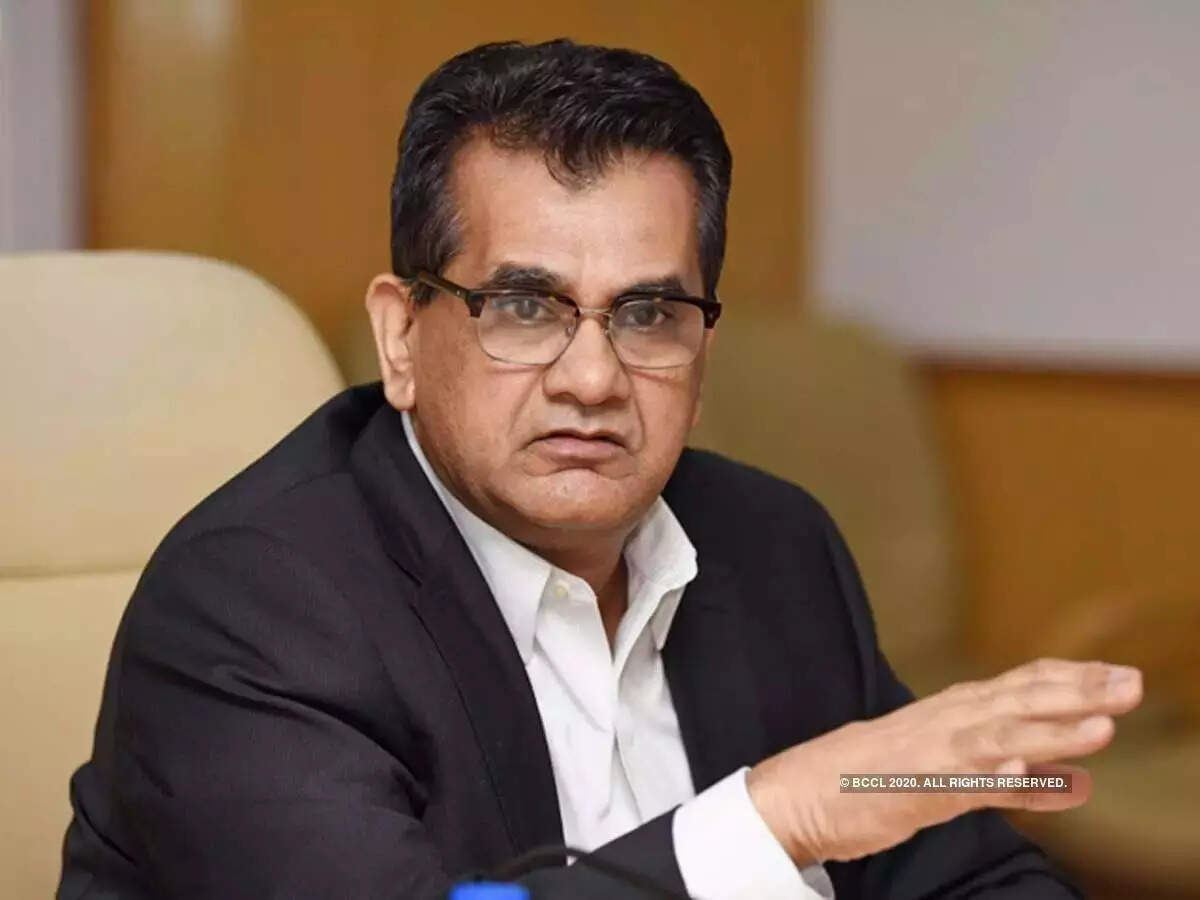 India's G20 presidency has given its MICE sector a shot in the arm with over 55 cities earmarked for about 215 meetings happening throughout the year.
The G20 Sherpa and Former CEO of Niti Aayog, Amitabh Kant said that the country's presidency offers a huge opportunity to tap the MICE market on a global level. He believes that it will add thrust to India's conferencing capabilities and will bring it onto the global dias while endorsing its potential to host global scale business events.
"Globally, the meetings, incentives, conventions and exhibitions market (MICE) is worth INR 52 lakh crore with India having a very small share. This year presents a huge opportunity for the states to increase their share in a large conference space," Kant added.
Even though India is in a constant process of upgrading its MICE facilities, its share in the global MICE market hasn't been able to touch shoulders with others in this globalised service industry. Many of the hotels have built the supporting logistics, however, the core development work matching the global standards, needs to be done in the conference and exhibition space.
If taken up as a priority through platforms like G20, MICE in India would be able to fetch large opportunities for employment, serious infrastructure development and the methodical utilisation of available assets, said Kant, adding that the multiplier effect that will come from the MICE segment during G20 for India will be huge, even for a longer term, the G20 Sherpa said.
New exhibition and convention centers are coming up at Pragati Maidan and Dwarka with state of the art facilities and the same growth story must be repeated in other Indian states, Kant urged. This, he said, would also add to the immense possibilities of job creation as well as the holistic development of India's tourism. Kant, during his special address at the first edition of the Economic Times Travel and Tourism Conclave and Awards, also mentioned that the government is also leveraging the 'one district one product' scheme in the G20 delegate kits and gifts which is helping the states boost their local handicraft industry while leveraging the benefits of G20.
"The cities where the meetings are happening are taking up the current opportunity to transform their city infrastructure and boost productivity. Building and upgrading infrastructure will have effects beyond G20 and benefit states in the long run. It will facilitate ease of living for citizens and ease of doing business for those involved in trade and commerce," Kant shared.
Reiterating that tourism has the potential to lead India's transformation, Kant added that the sector is also an important priority area marked during the G20 deliberations. Green tourism is one of the identified priorities, besides digitalisation, skilling, destination management, convergence in tourism, medium and small and micro enterprises.
India's G20 Presidency, having started on December 1, 2022 and continuing until November 30, 2023, will see 215 meetings scheduled at over 55 locations, four of which will promote tourism.
In addition to these four Tourism track G20 meetings, three mega events are also planned to promote tourism during the period of India's G20 Presidency. The Ministry of Tourism will be organising the first Global Tourism Investors' Summit (GTIS) in April/May in New Delhi; MICE Global Conference in May; and G20 Tourism CEO Forum in June.