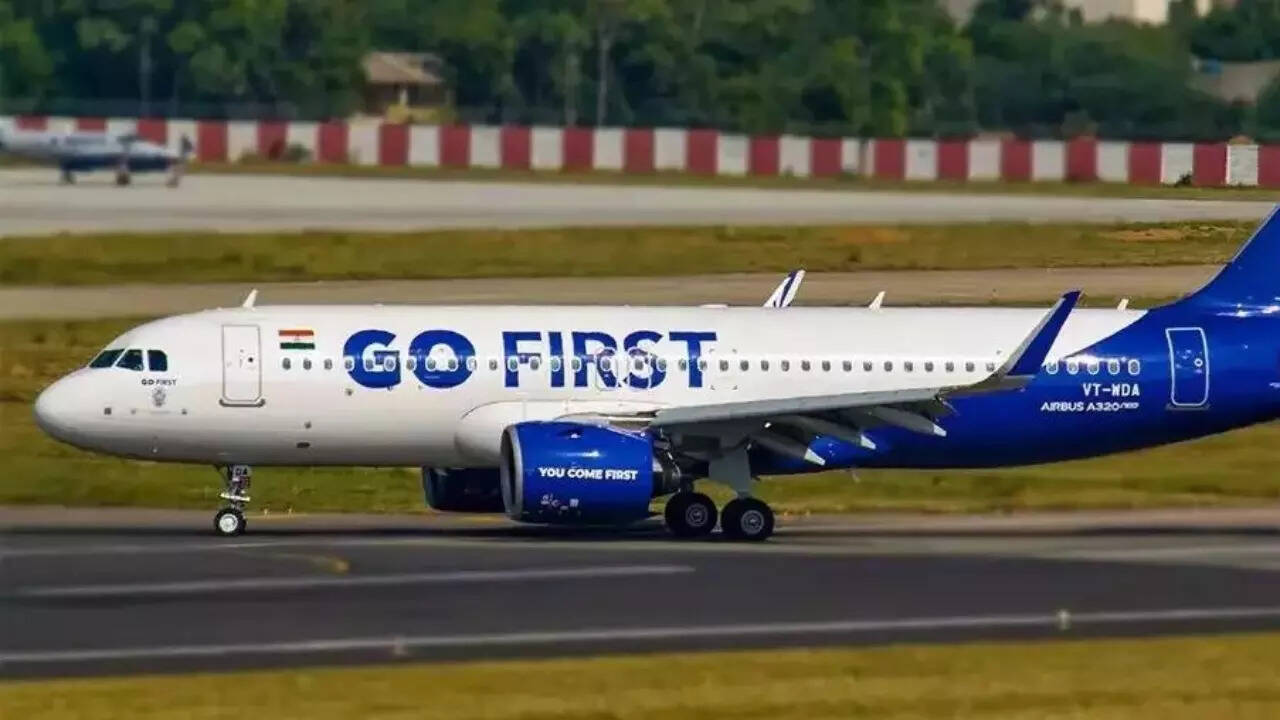 Mired by operational and financial issues, Wadia-group owned budget carrier GoFirst has announced that it has been 'forced' to apply for insolvency resolution blaming US-based engine firm Pratt & Whitney's 'faulty engines' for severely affecting its flight operations.
In a formal communication, the airline informed that it is voluntarily filing for bankruptcy with the National Company Law Tribunal (NCLT) Delhi for resolution & protection under Section 10 of Insolvency Bankruptcy Code (IBC) due to the ever-increasing failure of the Pratt & Whitney engines that power its fleet.
Sharing the reason behind the decision, the airline in a communication said that GoFirst had to take this step due to the ever-increasing number of failing engines supplied by Pratt & Whitney's International Aero Engines, LLC, which has resulted in Go First having to ground 25 aircraft (equivalent to approximately 50 per cent of its Airbus A320neo aircraft fleet) as of May 1, 2023.
The percentage of grounded aircraft due to Pratt & Whitney's faulty engines has grown from 7 per cent in December 2019 to 31 per cent in December 2020 to 50 per cent in December 2022. This is despite Pratt & Whitney making several on-going assurances over the years, which it has repeatedly failed to meet, GoFirst added in its statement.
The airline also said that the engine maker has not complied with the arbitrator's award and if it does then it would be in a position to start services again later this year. As a best-case scenario, the airline expects that it could start operations by August/September 2023, if the situation resolves by then.The exclusive engine supplier for GoFirst' Airbus A320neo aircraft fleet, refused to comply with an award issued by an emergency arbitrator appointed in accordance with the 2016 Arbitration Rules of the Singapore International Arbitration Centre (SIAC). That order directed Pratt & Whitney to take all reasonable steps to release and dispatch without delay to GoFirst at least 10 serviceable spare leased engines by April 27, 2023 and a further 10 spare leased engines per month until December 2023, with the objective of GoFirst returning to full operations and achieving financial rehabilitation and survival.GoFirst has received infusion of INR 3,200 crores by the promoters into the airline in the last three years, INR 2400 crores of which were injected in the last 24 months, and INR 290 crores in April 2023 alone.