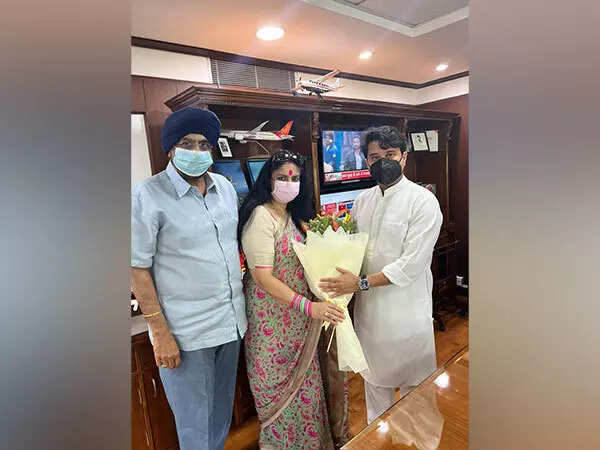 To apprise the government about the issues faced by travel trade fraternity due to bankruptcy process faced by Wadia Group-owned Go First, leading travel trade association, Travel Agents Association of India (TAAI) reached out to the Union Civil Aviation Minister Jyotiraditya Scindia and discussed issues faced by the travel agent community.
The TAAI-delegation led by its President Jyoti Mayal, North Region Chairman Neeraj Malhotra and MC Member Kulvinder Singh Kohli discussed the ticket refund issue and other matters related to right of travel agents. Scindia gave a patient hearing and assured to look into the same. He also agreed to include TAAI in the aviation task force, which is being set up.
Sharing details from the meeting, Mayal said that the Minister also applauded TAAI on the regulation to be adopted by all the airlines to implement insurance cover on the tickets.
"The meeting lasted for half an hour where we briefed the Minister on the ongoing issue related to Go First. The Minister gave us a very patient hearing and applauded us on the regulation to be adopted by all the airlines to implement insurance cover on the tickets so that we all are protected. He also gave an assurance that we would also be accommodated in the task force set up by the Ministry of Civil Aviation. The interaction was very fruitful, and the Minister has assured his full support to the travel trade fraternity," Mayal said.
The association has also sought guarantees from airlines operating in India against airline defaults and refunds. TAAI has been advocating for protection through insurance on tickets or placing monies in an escrow account with the government as protection for the entire eco system, most importantly the service provider. TAAI alleged that Go First is processing refunds in credit shells to travel agents and not in the original payment source or bank account. Mayal added that there is a need to bring policies to safeguard consumer's and service provider's money.