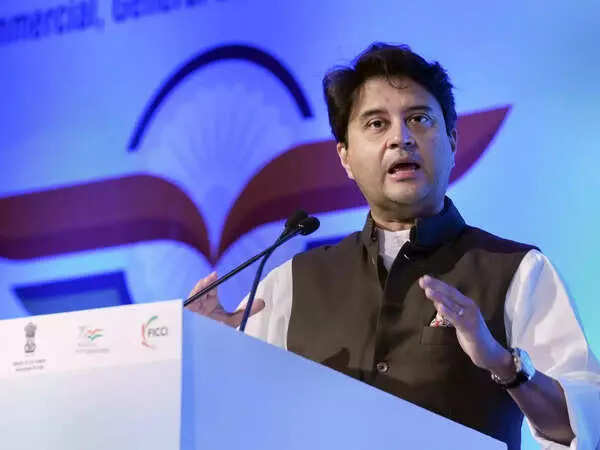 Civil Aviation Minister Jyotiraditya Scindia on Wednesday urged domestic airlines to help set up an international civil aviation hub in India. "Take risk, face volatility, India's flag has to fly high in international airspace," the minister said.
The civil aviation ministry has been pitching for having more wide-body planes with domestic carriers so that they can operate more direct flights to international destinations.
The minister asked airlines to help in creating an international civil aviation hub in India.
Speaking at industry body's Annual Session 2023, Scindia said the festival and winter seasons are expected to witness higher domestic air traffic demand and highlighted that efforts are underway to ramp up overall capacity.
After the coronavirus pandemic, the country's civil aviation sector has witnessed a V-shaped recovery and the CAGR for the domestic air traffic stood at 10.6 per cent in the last eight to nine years, he said.
According to him, the traffic was around 6 crore in 2013-14 and rose to 14.4 crore in eight to nine years.
CAGR refers to Compound Annual Growth Rate (CAGR).