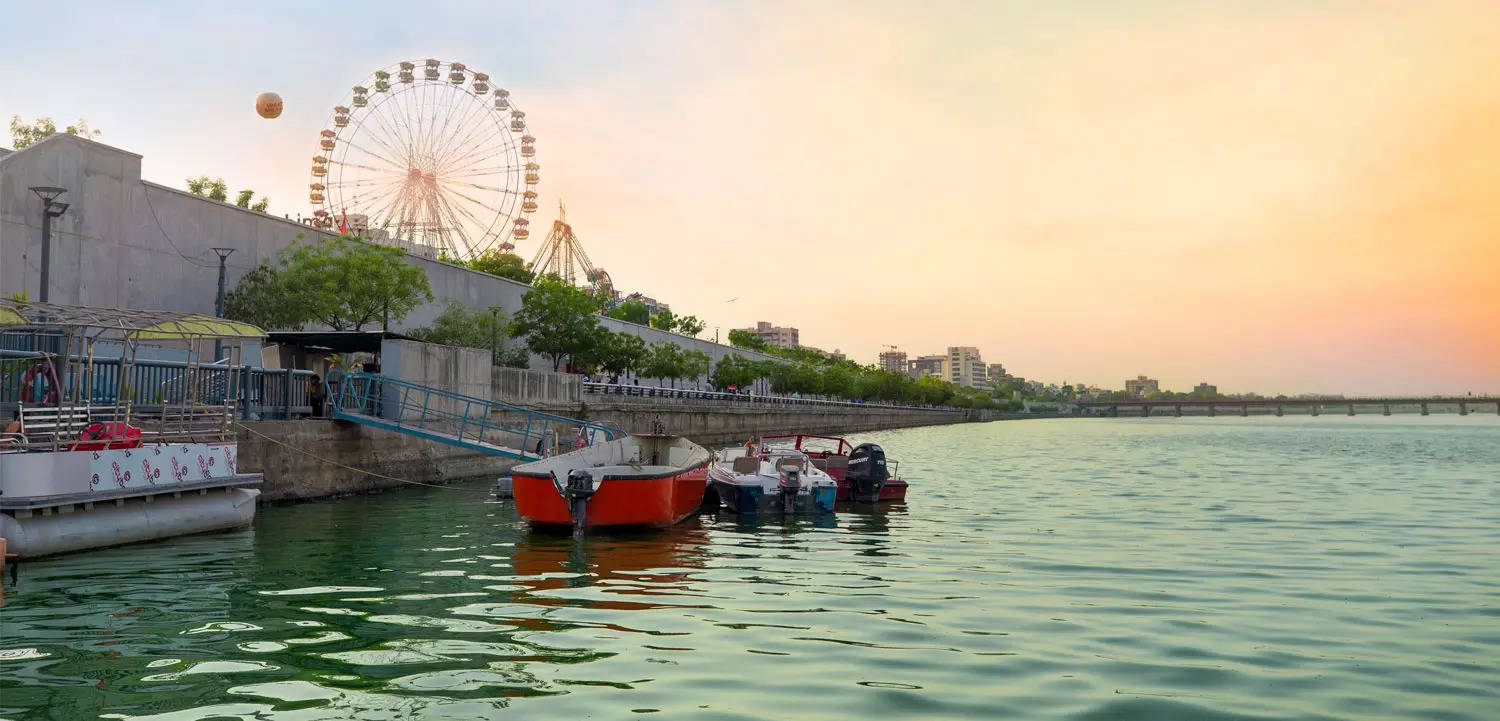 The proposed Olympic village, Medicity projects, riverfront development ventures and island and beach tourism are among the 10 priority sectors that the Gujarat government will project in the 10th edition of the Vibrant Gujarat Global Summit (VGGS) 2024, which is expected to be held in January next year.
This will be the first time that partnerships will be invited in setting up the proposed Olympics village even as preparations are on for Ahmedabad's bid for the 2036 Olympic games.
The government is expected to create its promotion blitzkrieg of the forthcoming VGGS around these 10 sectors.
"The Gujarat government is expected to announce the launch of several mega projects and introduce plug-and-play facilities at smart industrial parks. But apart from showcasing the industrial and manufacturing strengths of the state, areas like sports, tourism, riverfront development and entertainment will also figure prominently in VGGS 2024," a top government functionary said.
Boasting of a strong manufacturing and industrial base already, the state government will showcase four economic corridors in the next edition of its flagship investor's meet.
These include the influence area of the Ahmedabad-Mumbai bullet train project, the DMIC and DFC corridor passing through the state, the semiconductor and electronics manufacturing cluster of the Dholera SIR and development of coastal economic zones or port cities.
Besides, projects in the GIFT city complex like fintech hubs, special education zones for foreign universities, and startup and innovation parks will also be focus areas of promotion at VGGS 2024.Industrial parks under the PM Mitra textiles parks scheme and bulk drugs parks will also be focus areas. A government note prepared on the forthcoming summit says that the toy manufacturing sector will also be promoted in a focused way at the meet.
The government will also promote medical tourism by showcasing medicity projects along with wellness and AYUSH centres at the event, officials said.
However, lesser known sectors like beach and island tourism, riverfront development of the next phase on the Sabarmati and Tapi rivers, food corridor projects and the like will also be given focused promotion at the next investor's meet.