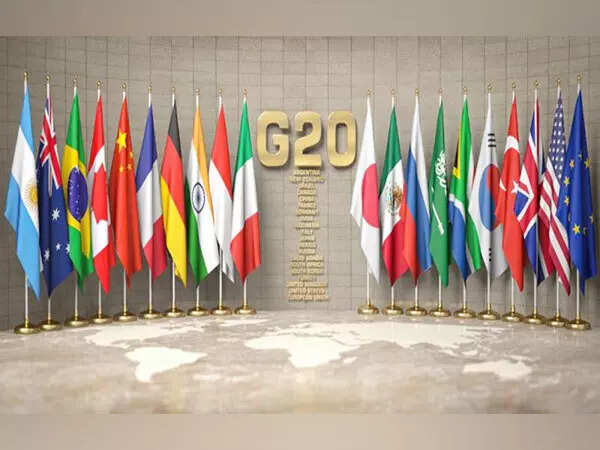 The upcoming G20 meeting which will be held here is a great opportunity to promote Jammu and Kashmir's tourism potential globally as it will show the world that the union territory is a wonderful destination for all, an official said on Saturday. The third G20 Tourism Working Group Meeting will be held in Srinagar from May 21 to 23.
Speaking to reporters on the sidelines of the trailer launch of the movie "Welcome to Kashmir" at Inox Cinema here, Tourism Secretary Syed Abid Rasheed Shah said the department has identified 300 new destinations for film shootings and will facilitate production houses.
"The third G20 Tourism Working Group Meeting is taking place in Kashmir which in itself is a major international event. I do not think such a big international event has taken place in Jammu and Kashmir ever before," he said.
"Whether it is adventure tourism or leisure tourism, or our focus areas of film tourism and MICE tourism, we are working to attract the attention of the world and this event is a major opportunity to promote it at the global scale. The event will show the world that Jammu and Kashmir is a wonderful destination for all to come and enjoy," he added.
Jammu and Kashmir was a prime destination for film tourism in the 1960s and 70s.
Efforts of the Department of Tourism and the administration are aimed at making the union territory the prime destination for film tourism once again so that people come here instead of going to Switzerland, France and the Alps, Shah said.
In the last year, over 200 films, web series and TV serials have been shot in Jammu and Kashmir, he said.
"In the coming year, our effort is that as a subset of tourism, film tourism is promoted in a major way inside and outside the country so that the hitherto untouched beautiful destinations and locations that are much better than some of the most beautiful European destinations, are brought on the map," he said.
The tourism secretary said there is a one-stop centre for all the necessary permissions.
There is an online portal, there is an enabling atmosphere so that the film production units do not face any difficulty, he said.
On the shooting of Shah Rukh Khan-starrer movie "Dunki" in Kashmir last month, Shah said major production houses and film stars are coming to the Valley for shooting films.
"I want to give an open-hearted invitation to all those, whether inside the country or outside, interested in shooting in Jammu and Kashmir. This year, we are projecting 300 new destinations and they can choose any. The government of Jammu and Kashmir will be forthcoming and facilitate you in every way," he said.