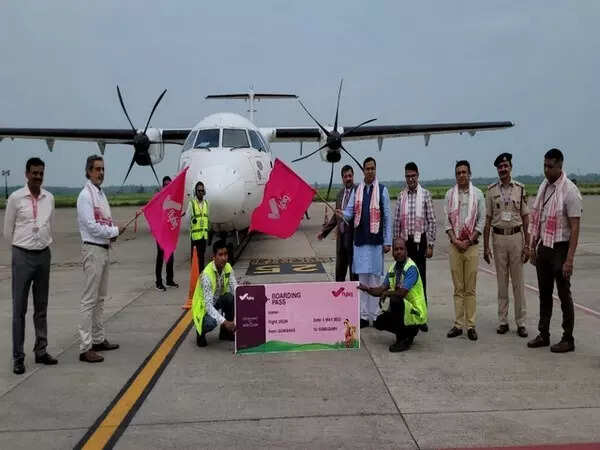 The first flight on a non-UDAN route under viability gap funding provision by Assam government was launched on Monday with flybig starting service on the Guwahati-Dibrugarh-Guwahati sector. The inaugural flight was flagged off by Assam Tourism Minister Jayanta Mallabaruah from Lokpriya Gopinath Bordoloi International Airport here.
It will leave Guwahati in the morning and return from the eastern town of Dibrugarh on a daily basis.
Addressing a press conference after the flag off, Baruah said it is the first route on which flight service has been launched by Assam Tourism Development Corporation (ATDC) in the non-UDAN routes, with Assam government providing the viability gap funding.
"After this route, flybig will start operation on the Guwahati-Silchar-Guwahati route from May 15. We are also planning to start Guwahati-Jorhat-Guwahati route from later this year," he added. Baruah said the routes with tourism potential are being targeted to be taken up as it will also boost the local economy.
The ticket price for flights under the scheme has been capped at Rs 4,500 per ticket and the state government will pay the viability gap, he added.
The ATDC, on behalf of the state government, had entered into a MoU with Big Charter Private Limited (flybig) in March for the launch of air services in the non-UDAN section in the Guwahati-Dibrugarh-Guwahati and Guwahati-Silchar-Guwahati routes on a daily basis.