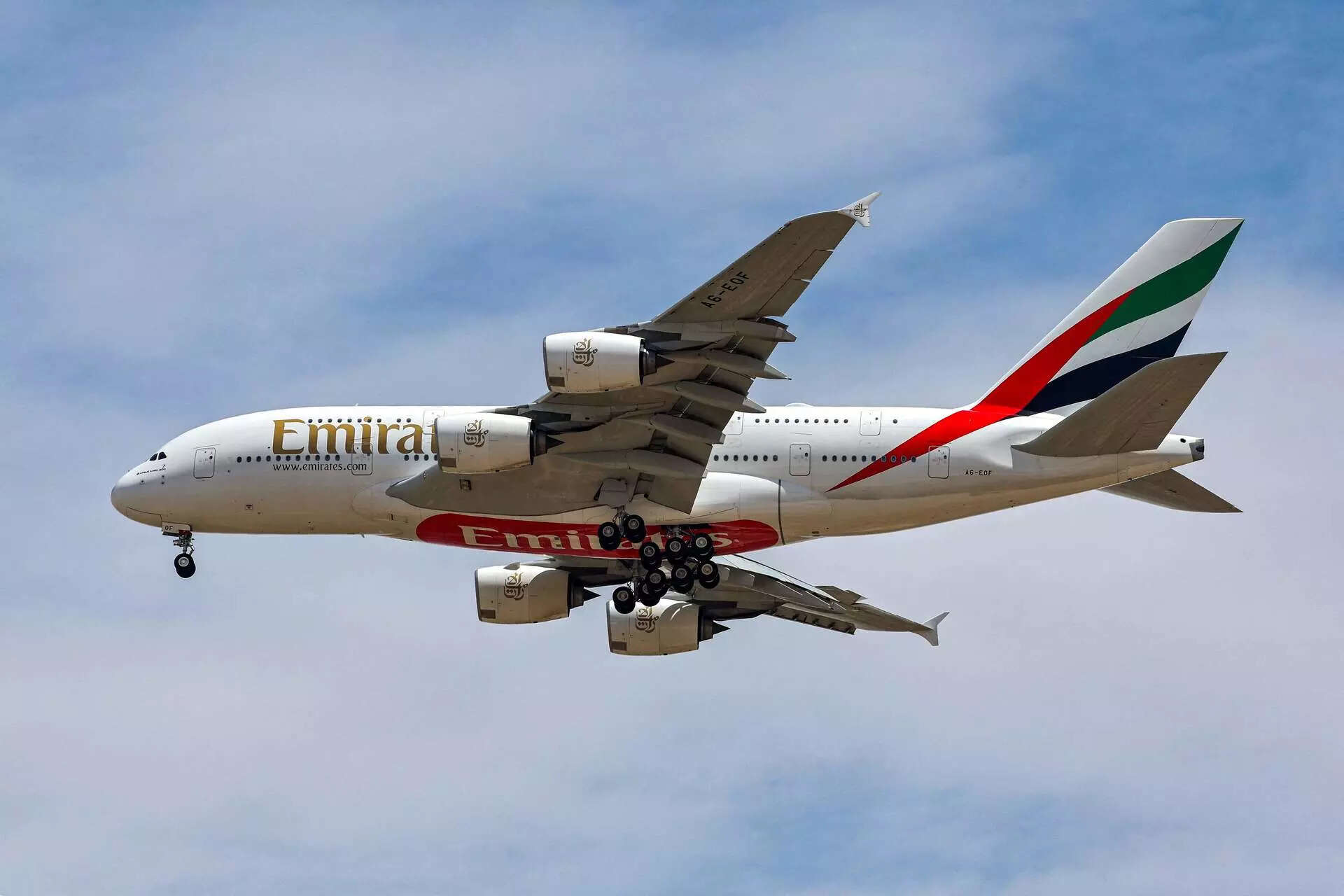 Emirates Group announced a record USD 3 billion annual profit on Thursday, hailing a "full recovery" for the Dubai-based carrier after last year's losses due to the pandemic.
"We're proud of our 2022-23 performance which is not only a full recovery but also a record result," Emirates chairman and CEO Sheikh Ahmed bin Saeed Al Maktoum said in a statement.
The Emirates airline business alone banked USD2.9 billion, another record, after returning a USD1.1 billion loss in the previous financial year as passengers began to return to the skies.
The Middle East's biggest airline had posted a USD5.5 billion loss for Covid-ravaged 2020-2021, its first in more than three decades, after grounding its fleet and making heavy lay-offs. Emirates Group, which reported a USD1.0 billion loss last year, ended 2022-2023 with its highest ever cash balance of USD 11.6 billion.
The group declared a dividend of USD1.2 billion to its owner, the Investment Corporation of Dubai sovereign wealth fund, and repaid USD817 million of debt raised during the Covid crisis.
"We had anticipated the strong return of travel and, as the last travel restrictions lifted and triggered a tide of demand, we were ready to expand our operations quickly and safely to serve our customers," Sheikh Ahmed said.
Separately, Emirates also announced a USD200 million investment in research and development to reduce the impact of fossil fuels in aviation, calling it "the biggest single commitment by any airline on sustainability". "It's clear that with the current pathways available to airlines in terms of emissions reduction, our industry won't be able to hit net zero targets in the prescribed timeline," company president Tim Clark said in a statement.
"We believe our industry needs better solutions."
– Sustainable fuel warning – In January, Emirates flew a Boeing 777 powered by sustainable aviation fuel, calling it a "milestone".
However, the biomass-based fuel is in extremely short supply, covering only around 0.1 percent of airlines' total needs in 2022, according to the International Air Transport Association. "I don't think we should over-promise," Clark told journalists at the Arabian Travel Market industry fair in Dubai last week, when asked about the potential of sustainable fuel.
"You will not fly an A380 to Los Angeles, with 500 passengers on board burning 200 tonnes of fuel, on anything other than fossil fuel for the time being."
Emirates, which flies out of Middle East aviation hub Dubai, is facing increased competition notably from Saudi Arabia, which has announced plans for a new airline and a big new airport in Riyadh. But Clark insisted that Emirates did not feel under pressure from its rivals, partly because he expects global passenger numbers to soar in the years ahead.
"Do I see this as a threat to us? No, I don't think so. Because Emirates has spent the best part of 35, 36 years building its brand," he said at the industry event.
"Never in my wildest dreams did I think that Emirates would have it all its own way in perpetuity… but is there room for more? Well, bring it on."