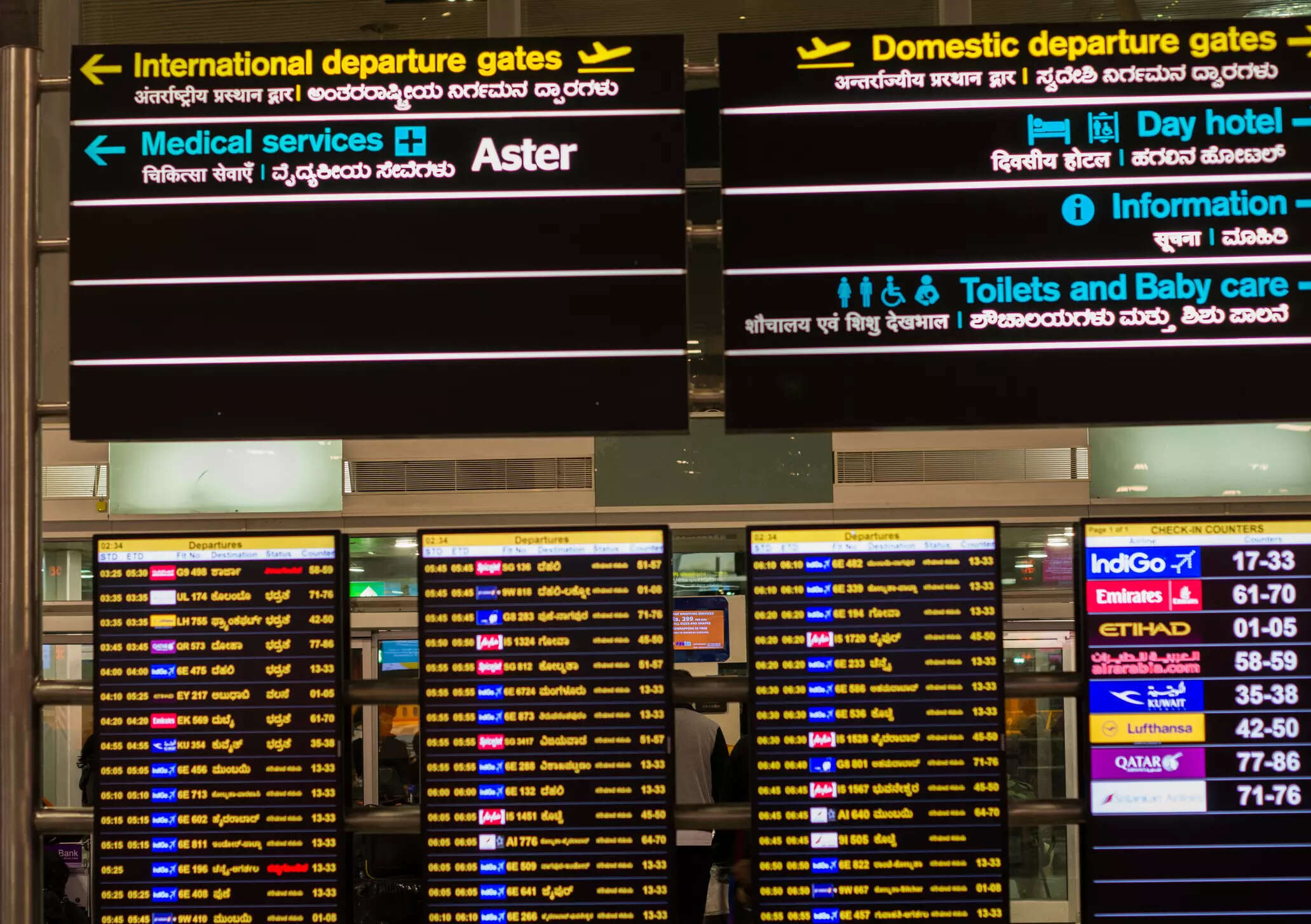 Country's aviation regulator, Directorate General Civil Aviation (DGCA), in its monthly statement last week had revealed that the domestic air passenger traffic registered an annual growth of 42.88 per cent during January – April 2023 period compared to the corresponding period of the previous year which was 3.52 crore passengers.
India's domestic airlines carried close to 5.03 crore passengers in during the period indicating strong demand for travel across the country. The monthly passenger growth was also 22.20 per cent during April underscoring the sustained momentum of the domestic airline industry.
As per the data from the DGCA, IndiGo and Akasa Air's market share increased from 56.8 per cent and 3.3 per cent in March 2023 to 57.5 per cent and 4 per cent in April 2023 respectively. Whereas, SpiceJet and Go First's market share declined from 6.4 per cent and 6.9 per cent in March 2023 to 5.8 per cent and 6.4 per cent in April 2023, respectively.
Airlines owned by the Tata Group (Air India + Vistara + Air Asia India) market share dipped by 30 bps to 26 per cent during April 2023.
Commenting on the results, the Ministry of Civil Aviation (MoCA) termed the growth as 'remarkable' and said the surge in passenger number reflects the 'robustness and resilience of India's aviation industry'.
"The increased passenger figures indicate a growing demand for air travel and highlight the positive trajectory of the aviation sector. This achievement is a result of the meticulous planning, operational efficiency, and proactive measures taken by the Ministry of Civil Aviation and airlines also who have ramped up their operations despite the two-year Covid-19 slowdown to ensure a seamless travel experience for passengers," the ministry said in a press statement. According to Jyotiraditya Scindia, Union Minister of Civil Aviation, the efforts of all involved have been instrumental in driving the growth of the aviation sector and positioning India as a global aviation hub.
"We are delighted to witness the steady expansion of the domestic airline industry, which not only strengthens our economy but also connects people across the country. The Ministry remains dedicated to fostering a conducive environment for the aviation industry to thrive and will continue to collaborate with stakeholders to facilitate sustainable growth and ensure the highest standards of safety, efficiency, and passenger satisfaction," he added.