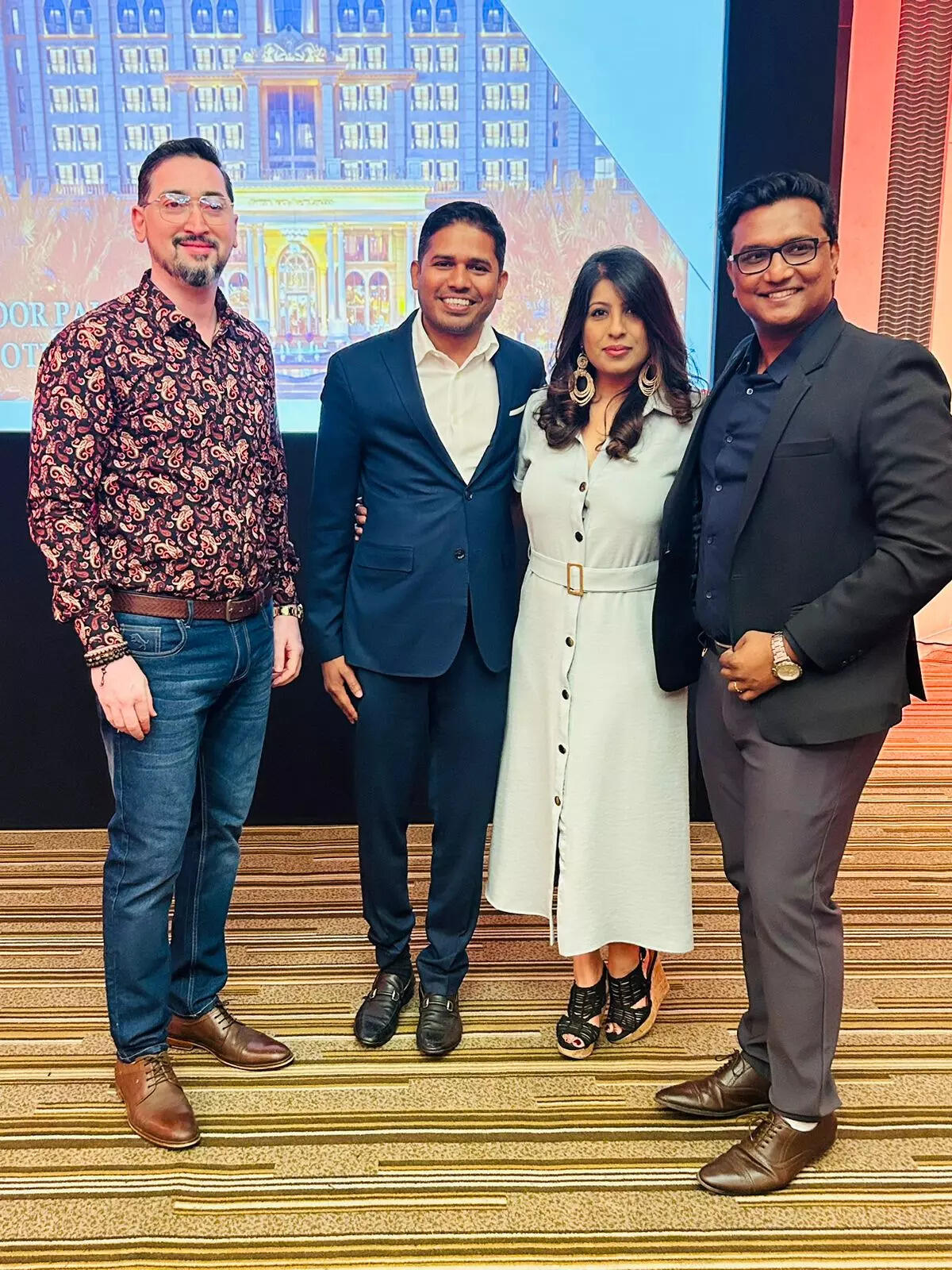 Of late, Dubai has become the destination of choice for corporate events and gatherings for companies in India, besides being the top choice for leisure travel. After a prolonged pause due to the pandemic, Indian companies are now choosing Dubai to host significant offshore events for their vendors and high-achieving employees.
This trend has contributed to a notable increase in occupancy rates in Dubai's hospitality sector from the Indian market, particularly in the incentive and luxury segments. Taking note, Dubai's Al Habtoor City Hotel Collection is banking on the trend and has witnessed a growing demand from India in segments such as MICE, specifically incentive travel, weddings, leisure and bleisure travel.
According to Vishesh Amerkar, Senior Complex Sales Manager- MICE, Al Habtoor City Hotel Collection, the company has experienced a significant surge in incentive travel, with a 150 per cent increase compared to pre-Covid times. This translates to a growth rate of approximately 30 to 40 per cent this year.
"Our primary focus has been on incentive travel this year, which has been happening on a large scale. In a month, we see a significant influx of passengers coming from India, ranging from 2000 to 3000 individuals specifically for incentive travel."
This significant growth in incentive travel, said Amerkar, can be attributed to the pent-up demand and companies incentivising their employees through travel rewards along with the combination of factors, such as the desire to travel, the recovery of the industry, Dubai's strategic location and the competitive prices. This has led to a substantial increase in travel, benefiting both the Incentive travel and leisure segments, he pointed.
"This has prompted us to make regular visits to our travel partners in India. We have been actively engaging in sales efforts and consistently participating in trade shows to raise awareness about our offerings and conduct effective marketing activities," he added.
Apart from the recently concluded roadshows in February and March, the company is now planning to host another set of roadshows in August this year in collaboration with Turning Point Tourism LLC, a leading DMC in Dubai. The roadshow will cover five Indian cities and will involve the Al Habtoor City umbrella hotels engaging with Indian travel agents; further details are yet to be revealed.
Amerkar mentioned that apart from focusing on incentive travel, they are also prioritising leisure and mid-scale travellers. The company has carefully designed appealing packages that offer guests the opportunity to have access to the renowned La Perle show, enhancing their stay with a unique experience. Furthermore, the hotel's advantageous placement at the center of the city, complemented by 23 food and beverage outlets conveniently located within walking distance, ensures added convenience and accessibility for their esteemed guests.
Speaking about the occupancy percentage, Amerkar said that the target, going ahead, is to achieve at least 30 to 35 percent coming from India, which is about 100 rooms from Indian guests on a day-to-day basis. "We have seen the growth with occupancy and rates post Covid which is about 15 to 20 per cent increase. The volume also went up to 30 to 35 percent. We intend to capitalise on that and increase these numbers," he added.
Currently, the overall inventory of the Al Habtoor City Hotel Collection stands at 1,600 rooms and suites.
Terming India as the major source market for the hotels, especially for Hilton Dubai Al Habtoor City and Habtoor Palace Dubai – LXR Hotels & Resorts, Farah Bootwala – Marketing and PR said that the company has tailored their offerings to cater to the demands of the Indian guests.
"Indians are price sensitive and therefore, the Al Habtoor City Hotel Collection has launched offers like 'pay less, stay more', which is applicable across all three hotels at Al Habtoor City Hotel Collection, allowing guests to pay for three nights and stay for five nights. We have pushed this a lot within the Indian market and are seeing a lot of surge in requests from Indians travellers and agents booking that specifically," she added.
To represent the Al Habtoor City Hotel Collection comprising three distinct hotel products i.e. Hilton Dubai Al Habtoor City, V Hotel Dubai and Habtoor Palace Dubai – LXR Hotels & Resorts, Red Dot Representations, a brand management company has been appointed as its India representative.
In furtherance to enhance its presence in the Indian market, Al Habtoor City Hotel Collection, Dubai in collaboration with its PR representative, showcased the offerings to the guests during a Meet & Greet event in New Delhi this week. The event provided an opportunity for attendees to discover the services of all three Al Habtoor City Hotels.
Under the theme "The City of Dreams," the event showcased the opportunities available for incentive travel, MICE business, luxury travel, wedding destinations, and leisure travel at Al Habtoor City Hotel Collection, Dubai, followed by video presentations showcasing the destination and its three luxurious hotels.
The event also emphasised Al Habtoor City Hotel Collection's status as a prime wedding destination, with the venues and tailored packages.
"The Meet & Greet event was a tremendous success," added Bootwala. "We are committed to providing our guests with unforgettable experiences, whether they are traveling for business, seeking a luxurious getaway, planning their dream wedding, or simply looking for a memorable leisure escape," she said.